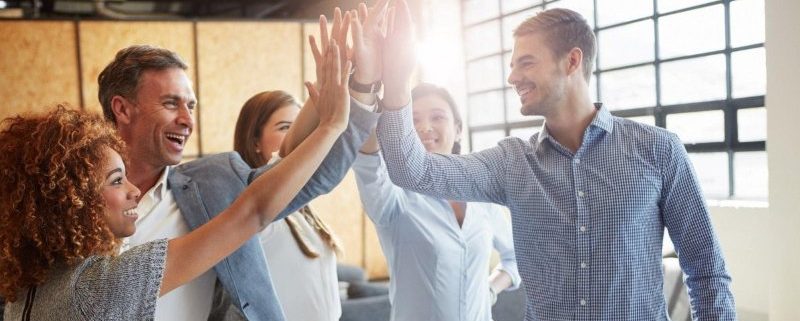 Numerous managers, HR specialists and entrepreneurs struggle with the meaning of Employee Value Proposition (EVP). Most of them even confuse it with Employer Brand. Just to set the record straight EVP represents the salary, benefits and compensation that an employer gives to his employees in order to get the best out of their skills, productivity and experience, thus encouraging the continuous development of the company's values, mission, purpose and business goals. An organisation's Employee Value Proposition works alongside the Employer Brand and is a crucial factor when talking about attracting, retaining or losing talent within a company.
Whether they are aware of it or not, every existing organisation has an EVP and it may or may not thoroughly defined.
Traditionally, the Employer Value Proposition can be divided in 3 parts: salary, compensation and benefits. Things get even more interesting when talking about benefits. They can come in 3 forms as well:
Supplementary compensation – These benefits can consist of: health insurance, dental plan, company car, gym membership, flexible working hours, etc.
Values, mission and purpose – They definitely represent benefits for employees. If they can relate to them on a personal level, performance levels may go through the roof.
People and culture – Usually, it is an overlooked benefit. Great people want to work with great people. No one wants to be surrounded by incompetent colleagues. If the HR department is doing its job well, great people will definitely attract great people. Although the brand starts the culture, it can only be brought to life by its employees.
Due to a more and more tightening labour market, it has become extremely difficult to attract and retain top talent, thus the re-emergence of the Employee Value Proposition.
EVP puts pressure on the organisation, not the employee
 Due to its unique concept, EVP puts the company in the position of developing a 'proposition of value' to the people they want. Hence, the Employee Value Proposition may very well be the solution of fixing the problems revolving around employee engagement. The existing research done on engagement has revealed that most employees are "engageable" and very willing to cooperate.
People who have helpful managers, are well paid and their merits are being properly recognised, do not experience burnout due to exaggerated to-do lists, have the opportunity to advance professionally, they become devoted employees. If they are being deprived of these experiences, frustration instils and they leave at a moment's notice.
Up until now, the term 'employee engagement' was used to criticise disgruntled employees, thus enabling the organisation to put the burden on their workers. They were expected to be 'engaged' and if that did not happen, instead of the company questioning itself, employees were deemed flawed.
EVP analyses the company through the eyes of possible and former employees
Current engagement programmes are tailored around surveys designed for current employees. Unfortunately, the results of these surveys do not help much because there is no outside perception from the people that might be hired or have left.
In the case of compensation, this topic tends to be terribly underestimated in the survey analysis. This happens due to the fact that the people who have chosen to remain within the organisation are being properly remunerated, whilst the top talent has left the company in search for higher wages and they do not partake in the surveys because they are former employees.
Interestingly enough, people working in marketing do not have this type of mentality. They are continuously preoccupied with what consumers think and feel about a brand, why they shop at their competitors, etc. Due to the fact that EVP has its roots from the marketing concept of customer value proposition, the Employee Value Proposition pays special attention to the 'employer brand' in a way general employee engagement programmes never had. This idea is especially essential now that websites like LinkedIn and Glassdoor offer people the possibility of getting information from former and current employees.
If done properly, EVP leads to a focused approach on employee happiness
According to the research conducted by BI Worldwide, what employees cherish the most is happiness. This is hardly a new concept in employee performance analysis, because if organisations take a closer look, they do not want to engage employees but to make them happy. EVP stands for a strategic framework in which the organisation creates experiences that will trigger happiness into their employees. In layman's terms, happiness represents the ultimate EVP.
EVP ensures success due to its roots and the responsibility it places on companies. Furthermore, in many industries, the demand for workers is so high nowadays that businesses tend to ignore this concept. In light of the fact of people spend most of their time at their job and their egos get so tangled in their work, companies should take the necessary steps in adopting EVP. The target should be that when employees think fondly of their work, their contributions and breakthroughs, their wonderful colleagues, their reliable manager, their great leaders and all the other small perks that are being offered it should result in the perfect workplace. People do not like settling for second best and organisations need to become aware of this, otherwise, their demise will be swift.
Great People Inside provides easy-to-use tools and processes to attract, assess, match, select, onboard, manage, develop, benchmark and maintain workforces anywhere in the world.
Finding the right talent, the best fit for the job and your organisation can be a very challenging task. It requires deep knowledge of your own organisation's culture and a keen understanding of the candidate's personality, strengths, interests, work style and other characteristics. Our technology and solutions will do the work for you, helping you find employees who can flourish and reach the highest performance required to constantly bring your company forward.
Request a free demo:


Sources:
https://www.forbes.com/sites/roddwagner/2017/01/23/an-employee-value-proposition-mindset-just-might-fix-employee-engagement/#4854e36f4c3d
https://www.willistowerswatson.com/en/insights/2016/09/employers-look-to-modernize-the-employee-value-proposition
https://www.socialtalent.co/blog/employee-value-proposition-what-does-it-all-means
https://greatpeopleinside.com/wp-content/uploads/2017/07/ext.jpg
372
800
great people inside
https://greatpeopleinside.com/wp-content/uploads/2020/01/logo_greatpeopleinside_01.png
great people inside
2017-07-21 10:13:42
2017-09-07 11:30:49
How to Build a Strong Employee Value Proposition