According to the State of the Workplace report by Gallup, 85% of employees are not engaged at their workplace. This number indicates a grave concern in modern workplaces where employees are not passionate about the work they do.
As an entrepreneur, it's crucial to build a team that's driven and invested in your company's vision. The more determined your team will be, the better your performance as a group will be.
In this article, we discuss the various ways in which you can build and hone a team that believes in the work it does and is determined to scale the heights of success.
6 ways to build a team that's passionate about their work
No business can operate without employees performing various vital tasks. However, it's the quality of those employees that makes or breaks a company.

Businesses with passionate, driven employees achieve targets and experience growth. While companies with unengaged employees at best manage to stay above the line.

Passionate employees bring more than just profit to your company. Here are a few key benefits of having dedicated employees:

Increased productivity — You'll achieve goals quicker and more efficiently, making the most of your resources.


Positive work culture — Passionate employees make a positive environment where constructive conversations flow and people unite toward a shared vision.


Reduced employee turnover — When employees enjoy the work they do with you, they're less likely to look for better jobs and stay with you long-term.


Better relationship with employees — Employees that care about the work they do are more likely going to engage with your efforts toward building a long-term relationship with them.
We've elaborated some tried-and-tested strategies to help you build a team of dedicated, passionate employees that take your company forward and bring positivity to the workplace.
1.Make the most of the employee engagement platforms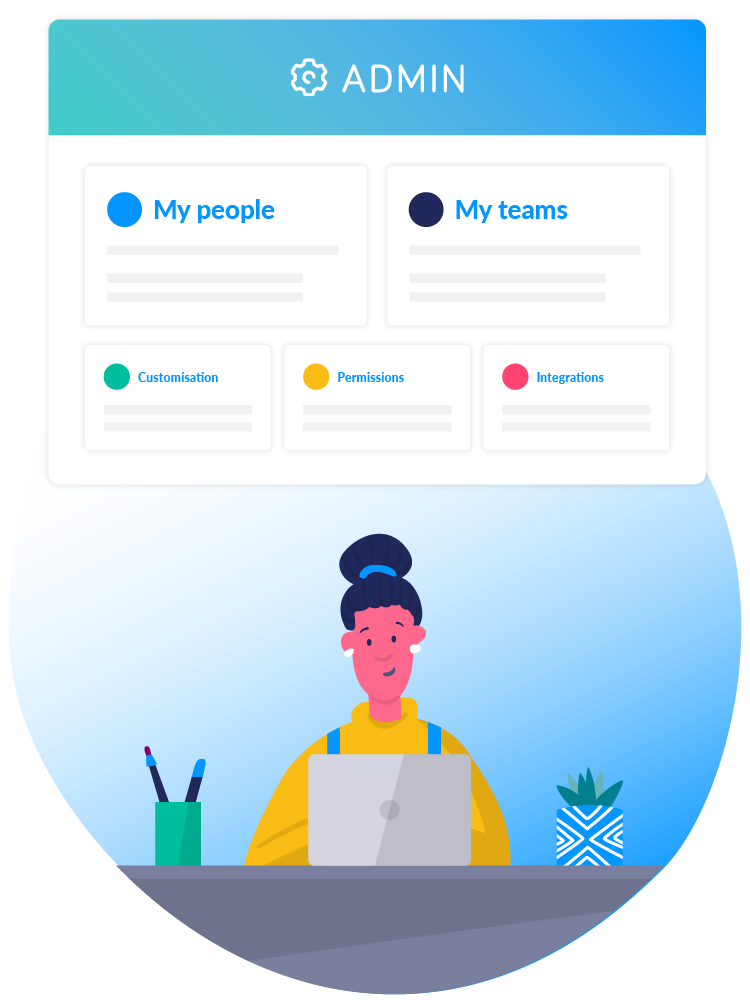 When it comes to engaging employees at work, employee engagement platforms have emerged as a feasible solution for companies. They are especially beneficial for small to mid-sized businesses that might not be able to allocate many resources to this particular aspect.

Make the most of employee engagement platforms as a part of your employee engagement strategy to help employees become more absorbed in the work they perform. It will achieve this by the following means:
a) Providing performance reviews
The platform lets employees know how well they performed a task, what their shortcomings are, and how they can improve in the future. This helps employees learn about their work and get more engaged with it.
b) Providing perks
This is perhaps the most popular function of an engagement platform. It provides perks and benefits to employees they can redeem by performing tasks well. It motivates them to do well.
c) Employee recognition
Recognizing the hard work performed by passionate employees is one of the most effective ways to boost their engagement with you. The platform recognizes high-performing employees and allows you to reward them in various ways.
d) Gamification of day-to-day work
The platforms convert everyday tasks into quizzes, puzzles, and games that employees can perform to gain points and compete with fellow employees. It keeps employees entertained while also promoting healthy competition.
Using an employee engagement platform simplifies the task of keeping your staff entertained and hooked with the work they do. It ignites sincere passion in them to perform well and excel at their job. This in turn brings excellence to your company's performance as a whole.
2.Incorporate video to enhancce employee communication
Employee communication has taken a major hit with the rise of remote working. This has directly affected employees' engagement with their work. Using videos can be an excellent way to enhance employee communication and through it, their engagement.
75% of employees prefer to watch a video than read a document, text, or email. Use videos to relay important messages to your employees and converse with them in general. The use of video brings a human connection to your interactions with them.
It allows them to view your company as a group of people working toward a shared goal rather than a faceless corporation. They're going to be more inclined to put in their best efforts when they can freely converse with their fellow employees with ease.
Include video content in training and development exercises. It helps them refrain from the information better and engage with it. Use an online tool like Happy Scribe to add optimal value to the video content you provide to your team.
The goal is to enrich the communication you have with your employees to make them understand your values and vision better. The more they align with your vision, the more passionate they'll be about the work they do.
3.Hire Passionate People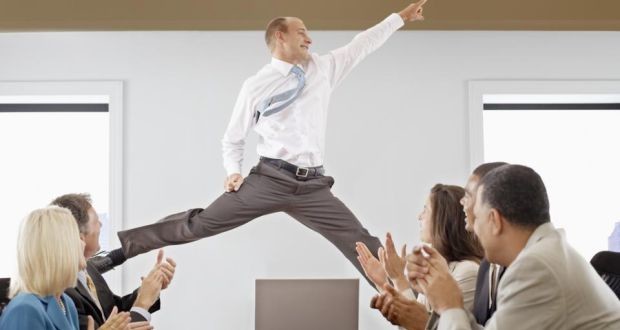 Your team will automatically be filled with passionate employees when you hire passionate people. We understand that this is easier said than done, but the idea is to be more vigilant in your hiring processes to pick suitable candidates.
Pay attention to the attributes candidates possess during screening, tests, and interviews, and determine if they are passionate about their career and past work. This helps you gauge how they will engage with the work you do in your company.
If they were dedicated and driven in their past work or possess qualities such as public speaking and problem-solving, they are likely very driven individuals who are dedicated to the work they do. And they'll do the same when they work for you.
Here are a few tips to identify and recognize passionate candidates:
Pay attention to the following sections of the resumes of candidates: hobbies, volunteer work, and awards received.
Include behavioral assessment in the employment tests you conduct during hiring.
Call the references candidates list in their resumes. People who know them and have worked with them will be able to tell you better about their drive and dedication to work.
Ask pointed questions in the interview about their passion for work and observe their responses.
4.Reward hard-working employees
Recognition is one of the easiest ways to drive dedicated employees to perform even better in the future. Keep an eye on the performances of your team and single out the ones who perform the best, preferably in front of everyone.
Reward these individuals to let them know their hard work is seen and valued. It makes them feel seen and appreciated and ignites a new vigor in them to perform even better in their next tasks. Make sure to publicly reward them as it has dual benefits:
a) First, It makes the employee happier to be rewarded in front of their peers. It adds to the thrill of being rewarded.
b) Second, it promotes healthy competition in the workplace as the employees who see their peers get rewarded feel pushed to perform better so that they can also be rewarded.
There are many ways you can reward employees. The ideal way would be to reward them according to the magnitude of their achievement. Here are a few ideas, both big and small:
Bonuses
Paid leaves
Lunches/Dinners
Gift cards
Handwritten notes with flower bouquets
Paid vacation
5.Instill trust in them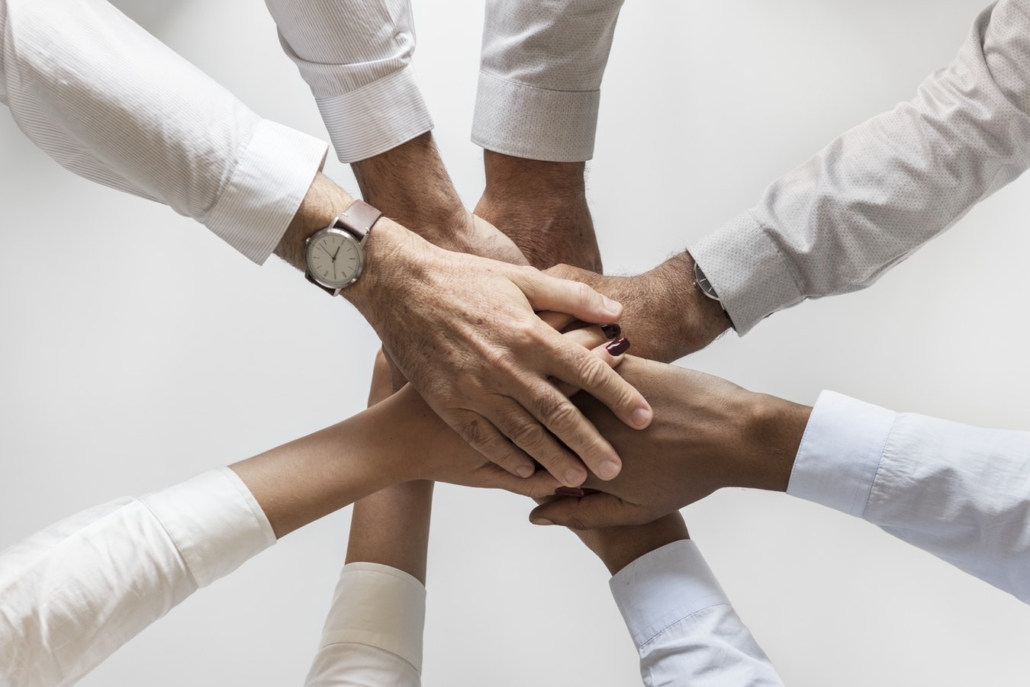 Trust is the foundation of a positive work culture that fosters passionate and driven employees. To build a team that is passionate about the work it does, you need to instill trust in them as well as make them believe in your vision.
If you can, have a personal chat with them. Let them know about your vision and how you see them fit into the company culture. Ask them about their plans regarding working with you. The openness and transparency you show instills trust in them that they're sure to reciprocate in the work they do.
You may also indulge in group activities where people converse, interact, and engage with one another. It breaks the ice amongst them, so to speak, and makes the work environment positive all around. This also contributes to building trust in your team.
6.Make employees feel included
Include your employees in activities performed by the company. This lets them know that you view them as a valuable member and want them to be seen as associated with your company. This further motivates them to perform well as the company's image is now attached to them.
Here are a few ideas to make employees feel included:
Making teams eat lunch together to allow them to bond.
Sending them to public events on your company's behalf.
Arranging for them to do volunteer work.
Establish communication channels in every team for robust internal communication.
Make work fun and employees feel included to build passionate teams
Employee engagement is a pressing concern in the working landscape of today, especially with the rise of remote working.
To build a team that's passionate and driven about its work, start by hiring people that fit your company's vision. Enable and empower your team with the help of employee engagement platforms. Strengthen communication with them with the help of videos.
Recognize passionate employees and reward them. Make everyone feel included and foster a culture of positivity and growth.
Let us know in the comments how you think teams can become more passionate about their work.
By Atreyee Chowdhury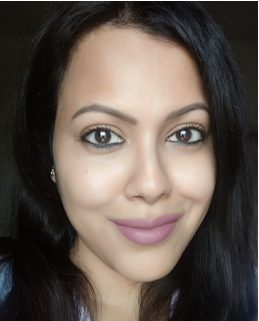 Atreyee Chowdhury is a freelance content writer with more than 10+ years of professional experience. She's passionate about helping SMBs and enterprises achieve their content marketing goals with her carefully crafted and compelling content. She loves to read, travel, and experiment with different cuisines in her free time. You can follow her on LinkedIn.
https://greatpeopleinside.com/wp-content/uploads/2023/08/passionate-team.jpg
777
1350
Guest Post
https://greatpeopleinside.com/wp-content/uploads/2020/01/logo_greatpeopleinside_01.png
Guest Post
2023-08-30 10:32:42
2023-08-30 10:32:45
6 Ways to Build a Team That's Passionate About Their Work