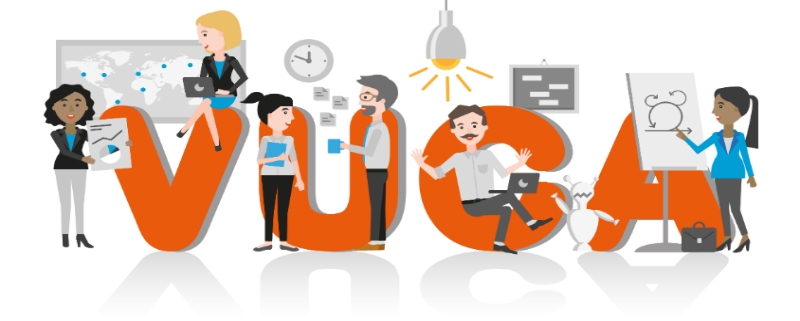 The Covid-19 virus has reached the pandemic level. This has brought up to everyone's attention that we are experiencing the full-force of the VUCA (Volatility, Uncertainty, Complexity, Ambiguity) world.
Stock markets have taken a dive, supplies have slowly started to be stretched, events are being cancelled all over the world and travel bans are in-place in various countries. One thing is certain as of this moment, that our work patterns have changed, maybe even forever. For now, we are only talking about the short-term.
Many organisations and small businesses have instilled mandatory 'work from home' arrangements whilst others have banned any face-to-face client meetings and international travel. Given the fact that now everybody who can, works from home, it has taken some of the novelty around this subject. As with anything in this world, every unique situation has its pros and cons.
Job descriptions that still offer the old 9-to-5 model without any possibility of flexible working hours are rarely convincing anymore. It must also be taken into account that digitalisation has also changed the game by shifting old paradigms. Nowadays, employees strive for self-realisation and want to find a job that fulfils them. Their own personal demands put them under pressure, because if we are being honest, even the best job in the world will eventually fall into routine.
The ever-growing technological advancements also put a strain into today's workers. Artificial Intelligence, robotics, machine learning are the 'new kids on the block' with large corporations giving them their full attention. They are posing a challenge to people's intelligence, our talents and skills. The question that is on everyone's lips is will humans be replaced by machines. Will that push people towards jobs with a more humanistic side to them?
Thousands of people are likely to be working from home for the first time this week due to the coronavirus outbreak. For others, it's just like any other week. However, everyone will need their own customised solution to keep themselves productive during these trying times. As mentioned above, there are good news and bad news when it comes to working from home.
Firstly, we have the good news. People may end up being more productive when they don't spend hours commuting or in meetings, taking long lunches or catching up with the latest gossip around the water cooler.
Secondly, there is bad news ahead of us as well. People will have to set office routines without the external pressure to turn up on time, to be productive and take regular meal breaks. Self-discipline is of the utmost importance when working from home and some sound advice is to actually get dressed for work, even though working whilst still in your pyjamas sounds like the perfect working scenario. But if you talk to colleagues or customers over video links, appearances must be kept, plus it gives you the feeling that you're actually at work which increases productivity. Talking to your co-workers on subjects even unrelated to work may help you keep engaged.
What are Psychometric Tests?
If you haven't had to complete a psychometric test up until now, stop worrying. You definitely will. Chances are that at your next job interview, you will go through this process. Generally, they consist of a series of timed questions, which revolve around numerical, verbal and logic skills. The tests are aimed to assess the abilities of candidates and their suitability for a particular role. Furthermore, it must be stated that these types of tests have evolved a lot since their inception. Now they are used in a wide array of organisational areas to find out whether someone has the necessary emotional intelligence to be a high-ranking manager, how good of a team player they are based given the fact that they are introverts or extroverts, if working from home has an impact on someone's productivity and engagement level.
How can Great People Inside help you assess your 'remote working' workforce?
First of all, we are aware that the first step to improving the workforce is that of identifying the key aspects that define your workforce. Once we have accomplished this first step, we will know what the key performance indicators are, what to look for when assessing employees by developing a well-structured competence system.
Secondly, our platform is extremely easy to customise in order for it to meet your specific needs. We offer you the possibility of either choosing one of the available models we have in place or you can request the appropriate dimensions to match your specific needs, thus making your whole evaluation process a lot easier.
Given our current situation knowing that your colleagues or employees are best suited for this new scenario we find ourselves in. Finding the right talent, the best fit for the job and your organisation can be a very challenging task. It is now important to find out whether your managers or your team is well-equipped of working together from various locations. It requires deep knowledge of their personalities, strengths, weaknesses, interests, work style and other characteristics. Our technology and solutions will do the work for you, helping you discover if your people are resilient during times of hardship, if they are autonomous, if they are team players, without actual human contact. Given that our platform is cloud-based, everyone can use it from home as well. Humanity finds itself at a crossroad for various reasons now, why not help people discover and develop themselves from the comfort of their own homes?
Request a free demo:

https://greatpeopleinside.com/wp-content/uploads/2020/03/VUCA-world.jpg
450
800
Laura Dragne
https://greatpeopleinside.com/wp-content/uploads/2020/01/logo_greatpeopleinside_01.png
Laura Dragne
2020-03-20 14:13:07
2020-03-20 14:13:09
Working from Home in the VUCA World