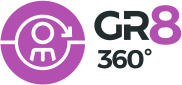 For development, team dynamics and promotion
Being able to properly assess management skills is extremely important when it comes to identifying the main drivers behind your company's performance. Our 360° assessment analyzes management behaviors to see how managers interact with their teams and how they adapt to new market conditions. Here you'll find over 50 managerial skills and competencies, along with suggestions for future improvement and development.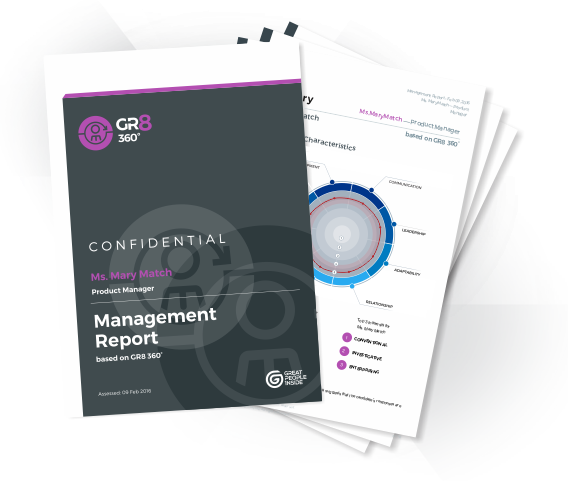 Assessement Dimensions:
Communication | Leadership |Flexibility | Organizational Connectivity | Process Management | Performance | Coaching | Self-Development | Client | Team Spirit | Innovation | Responsibility | Commitment | Entrepreneurial Competencies
Active Listening | Information Analysis | Straightforward Communication | Integrity | Guidance | Task Delegation | Situational Adaptability | Innovation | Work Relationships | Teamwork | Resource Use Efficiency | Professionalism | Initiative and Problem Solving | Goal Orientation | Talent Development | Team Motivation | Commitment | Continuous Development | Sales and Marketing Strategy | Client Focus | Comprehension and Respect | Risk/ Vigilance | Synergy | Collective Thinking | Open thinking/ Respect | Conflict Management | Out of the box thinking/ Creativity | Technology | Simplification | Management of change | Courage | Responsibility and Responsibilisation | Risk | Performance | Inspiration/ Vision | Empathy | Results Orientation | Development of Others | Exemplarity | Sustainability | Team Leadership

GR8 360° is recommended for:
Developing managerial competencies, skills and behaviours
Prioritizing managerial and leadership development needs
Talent identification, management and development
Strategic workforce and succession planning
Leadership skills development
Team development
Conflict resolution
Available in the following languages:
English (USA) and Romanian

.
We have an impressive assessment library with hundreds of dimensions that can be leveraged in creating a custom skills-based assessment that supports your organisation's specific competencies and unique vision. Please contact us for the full catalog of dimensions.

Begin Your Great Experience Today!