Registration for the Great People Inside Conference: "The New World of Work" – the only international event held in Romania for 14 consecutive years –  has started!
We are currently at the beginning of the 4th industrial revolution.
Professional transformations are set in motion by globalisation and technological revolutions, especially a digital revolution – going from mechanical technology towards digital technology. The speed at which these changes are occurring is not going to slow down – in the next 20 years we will witness a continuous revolution of the workplace and workforce, marked by volatility, uncertainty and complexity.
The Great People Inside Conference: HR (R)Evolution, which will take place on 11&12 Octomber 2017 at Kronwell Hotel, Brasov, Romania,  will launch into interesting and challenging discussions regarding the pace of technological changes being made, the effects it has on jobs and the implications it has on HR, organisations, and employees.
A unique concept bringing together business representatives, entrepreneurs, managers, specialists and researchers in the field of human resources from all industries; psychologists, representatives of central and local authorities, large consulting companies, as well as internationally renowned experts from the United States of America, Canada, Czech Republic, Italy, Spain and Germany.
The 2-day programme combines thematic presentations, bold conversations and group discussions in an interesting manner, with the purpose of discovering techniques and strategies that will determine success in the near future, eliminating the uncertainty of this transitional moment and preparing for the rapid changes that occur in the workforce.
An event dedicated to sharing ideas, inspiration and information regarding the future of work.
For more information, please visit the conference's dedicated website.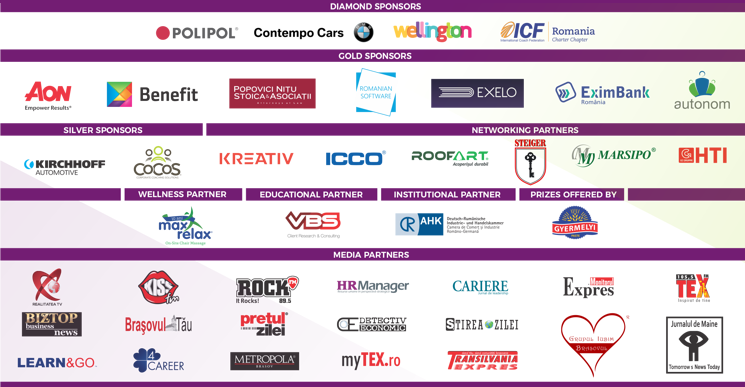 https://greatpeopleinside.com/no/wp-content/uploads/2017/05/screenshot.22.jpg
547
1179
great people inside
https://greatpeopleinside.com/no/wp-content/uploads/2020/01/logo_greatpeopleinside_01.png
great people inside
2017-05-24 15:53:14
2017-08-25 14:03:12
Great People Inside Conference: HR (R)Evolution – 11,12 October Brasov, Romania