THE ONLY INTERNATIONAL HR EVENT
HELD IN ROMANIA FOR 14 CONSECUTIVE YEARS

Internationally acclaimed speakers will provide you with fresh ideas and examples of good HR practices.
TOOLS, SOLUTIONS AND INOVATIONS
Everything you need in order to to further enhance your human capital strategies.
TOP CLASS BUSINESS NETWORKING
Interact with participants and speakers in an informal setting! Our social events are very popular – and for good reason!
Disruptive innovations create new business opportunities and models while destroying the old ones. Technology has already started replacing a vast majority of jobs, creating others and reshaping the way in which we do business.
We are currently at the beginning of the 4th industrial revolution
Professional transformations are set in motion by globalisation and technological revolutions, especially a digital revolution – going from mechanical technology towards digital technology. The speed at which these changes are occurring is not going to slow down – in the next 20 years we will witness a continuous revolution of the workplace and workforce, marked by volatility, uncertainty and complexity..
Whilst the majority of people accept that these changes will revolutionise what we call "work" today, many analysts have opposing views regarding the characteristics of these changes and who will get the most out of them. On one hand, there are optimistic predictions regarding the future of work, where machinery will assist man in performing menial tasks, allowing people to enjoy more interesting jobs, with a better pay and more free time. On the other hand, there are some pessimistic predictions which portray a future where technology is threatening jobs and communities altogether.
The Great People Inside Conference: HR (R)Evolution will launch into interesting and challenging discussions regarding the pace of technological changes being made, the effects it has on jobs and the implications it has on HR, organisations, and employees.
Assembling specialists, practitioners and opinion leaders known worldwide, the 2-day programme combines thematic presentations, bold conversations and group discussions in an interesting manner, with the purpose of discovering techniques and strategies that will determine success in the near future, eliminating the uncertainty of this transitional moment and preparing for the rapid changes that occur in the workforce.
An event dedicated to sharing ideas, inspiration and information regarding the future of work.
According to a report done by Microsoft and Future Laboratory:
"Around 65% of school pupils will move into careers that don't even exist yet. By 2025, the vast majority of the workforce will consist of the generation that has grown up while using mobile devices as the main source of interaction."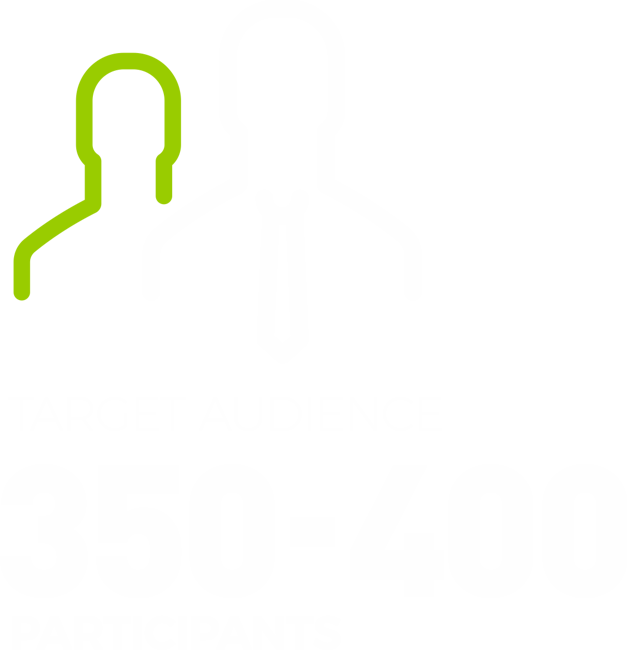 Representatives of companies that are in the Top 1000 Romania's Most Productive Companies: www.romaniasmostproductive.com
Top and Middle Management: CEO, CFO, Sales Manager, Marketing Executives, HR Managers,
Specialists in Recruitment, Development, Assessment, Diagnosis, Training, Talent Managers from all industries
Representatives of central and local authorities and Chambers of Commerce
Psychologists specialized in psychology of work, and the industrial-organizational field
Entrepreneurs
14th EDITION KEYNOTE SPEAKERS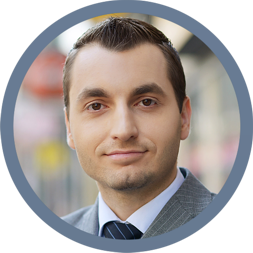 Notorious Recruitment Entrepreneur | Sourcing Architect | Author of People as Merchandise | LinkedIn® Certified | TOP100
Josef Kadlec a.k.a. José is a former ethical hacker, digital forensic examiner and hardcore Linux engineer who went head over heels into the talent sourcing and recruitment industry utilizing his cross-field experience. Along with Milan Novak, the former board member of Grafton Recruitment, he co-founded the international app-only recruitment agency, GoodCall, specializing in social recruitment for 5-person start-ups as well as 10,000 person Fortune 500s.
He grew up on open source and loves to share his knowledge, implementing new software and hardware innovations into his staffing procedures – seeing companies not able to hire Java engineers and build their amazing next-gen products is just too painful otherwise. This is also the reason that he established the Recruitment Academy, to cultivate, collaborate, and raise the bar for sourcing and recruiting in Central & Eastern Europe.
His claim to fame is as the author of a controversial book People as Merchandise: Crack the Code to LinkedIn Recruitment recommended by Barbara Corcoran from ABC's Shark Tank, the rogue recruiter David E. Perry and HR directors of companies such as IBM, Barclays, Randstad, Hewlett-Packard, Manpower, AVG and Google.
He still spends a few days per week as a speaker and trainer helping companies like ExxonMobil, Foxconn, Siemens, Nestle, Volkswagen, Adecco, Raiffeisenbank, Randstad, Merck, Ikea, Lenovo, Hilton and others to advance their talent sourcing capabilites. Josef also hasn't fully left the software business as he's an advisor and investor in a data-driven, people analytics ATS called Datacruit.
Josef was featured in Forbes in 2015 and as a very pragmatic speaker and writer he loves to publish thorough, analytical and hands-on articles. He lives in Prague, Czech Republic and likes beer.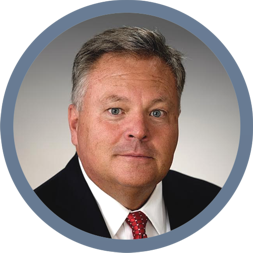 Managing Partner & Founder – Perry-Martel
|
|
Info
We are honored to welcome back David E. Perry, nicknamed the "Rogue Recruiter" by the Wall Street Journal.
David has three decades experience recruiting senior executives as Managing Partner of Perry-Martel International Inc.
He has closed more than $300 million in deals on 5 continents with a 99.97% stick rate. He pioneered the professional recruiting practices described in "Hiring Greatness: How to Recruit Your Dream Team and Crush the Competition". In March 2017 he launched "Executive Recruiting for dummies" with Mark J. Haluska, a book that covers the globalization of talent and the advantages of executive recruiting. It provides expert guidance on finding the right candidates, conducting hardy screening and interviewing processes, closing deals, and more.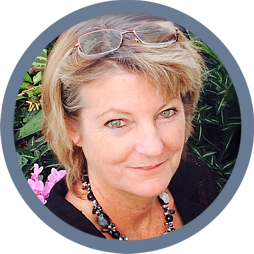 Managing Partner & Founder – Perry-Martel
|
|
Info
Through her 29-year career Anita has focused on program development and management, education and counseling within the human resources, academic and addictions fields.  She is also a performance consultant in Emotional Intelligence (certified BarOn EQ-I administrator) and a partner in Guerrilla Job Search International.
Anita is a member of the team of professional recruiters which put together the Guerrilla Job Search System of products and services using leading edge job search techniques.  Anita also has hands on experience in working directly with non-executive workers in re-training and re-integration into the work force giving her a unique perspective on their challenges.  Her down-to-earth approach is appreciated by candidates and clients.
Anita is the author of the "Absolute Job Search Guide", and a contributing coauthor in "Guerrilla Marketing for Job Hunters", and coauthor of "Don't Hire a Liar and Beyond Great: Hiring the Best Leaders".
Anita graduated from McGill University with a Bachelor of Arts degree majoring in Psychology & Women's Studies, held the rank of Captain in the Canadian Armed Forces Reserves, and is a Registered Guild Recruiter. Anita is fluently bilingual and a mother to four adult children.
Author and renowned speaker on the topics of leadership and cultural change
|
Info
Ron's passion is helping leaders build high-performance cultures. Over the past 35 years, he has been involved in organisational transformations in North America, the United Kingdom, Europe and South Africa. Ron also works directly with the managers of these organisations, taking them through a process of personal transformation, enabling them to build the behaviours and competencies needed for leadership in times of rapid and ongoing change.
Ron was responsible leading the turn-around of failed projects with budgets ranging from $10 million to $500 million.  Ron developed a reputation for taking mega projects from a 'worst-in-class' to a 'best-in-class' status primary by changing the culture of these projects.
Ron is sought by CEOs and other senior executives as a leadership coach. His work on organisational transformation has been featured in CIO Canada and his white papers on Leadership, Culture and Change have been published in the UK's Local Government Chronicle and Outsource magazines.
His most recent book, 'Building Organisations that Leap Tall Buildings in a Single Bound' is a leader's guide to the building of high-performance cultures.
Ron's primary focus now is speaking. He travels the world, as a keynote speaker, sharing his life's learnings on culture.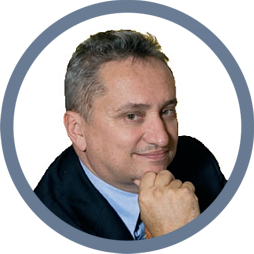 International Keynote Speaker, Executive and Public Speaking Coach, Urban Neuroscience Expert
Info
Partner and director of Scuola di Palo Alto – Milan, Enrico Banchi is an expert communicator as well as a skilled consultant on the dynamics of interactions between genders, both on the personal and the corporate level.
Born in Milan, he moves to Venezuela when he is 16 years old. He graduates as civil engineer and, after working as building engineer for a decade, he changes his field of expertise, committing to executive management and becoming Chief Operating Officer of a South-American multinational.
His career takes him closer to many great management thinkers of the Nineties; thanks to his numerous experiences, he develops a deep understanding of all the different management cultures he deals with. Intercultural negotiator, he travels around the world and he begins working full time as consultant, trainer and speaker. His multiculturalism allows him to give speeches in three languages and to localize them from a cultural standpoint, depending on the audience he is addressing.
In the early 2000's he becomes fascinated by Neuroscience and its latest findings, and he starts giving simple advice on some of the human brain processes, especially those connected to the endocrine system.
He is also professor of Consumer Behavior at the European School of Economics. He is the founder of the Positive Business Forum brand, the first event dedicated specifically to companies and businesses which explains how the Positive Science can help increase corporate productivity. Scuola di Palo Alto publishes The Happiness Advantage, Shawn Achor's bestseller on this matter.
His eclecticism leads him to perform in many different professional roles. He is a high-profile manager coach, a strategic consultant and a successful keynote speaker.
At the moment, Enrico writes articles for several management and marketing magazines.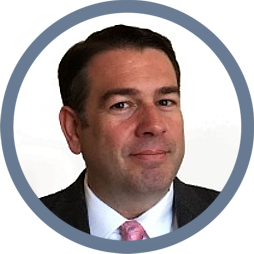 Digital Marketer, Headhunter and Analyst
|
|
Info
Jim Durbin is the VP of Digital for Brandstorming, a B2B consulting firm. An in-demand speaker on the intersection of marketing and recruiting, Jim has trained over 9,000 recruiters on using digital tools. An early adopter and trend-spotter, Jim now helps build teams for fast growing companies in AI, autonomous vehicles, and medical sensor technology. Prior to starting one of the first social media companies in 2006, Jim was a top performer as a sales executive for national staffing firms. Jim is a graduate of Washington and Lee University and lives in Dallas.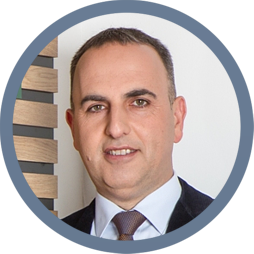 President – URBB (United Romanian Breweries Bereprod)
|
Info
After he worked in the field of industrial project planning (for 2 years), he returned to his first passion: marketing. His first job in this area was at Coca-Cola Israel as Marketing Planning Manger – managing the planning process for the company's brands (Coca-Cola, Nestea, Prigat, Carlsberg, Tuborg and the mineral water).In 1999 he came to Romania in the position of Marketing Vice-President at URBB – Tuborg Romania.In 2003 he also took over the sales department and he became Marketing and Sales Vice-President.
In 2008 he became the President of Brewers of Romania Association, an association having the role to create a beer culture, in Romania, in order to increase the consumption and to develop a competitive and fair environment in the beer industry.
In 2009 he was chosen for the Presidency of the Foreign Investors Council, an association of more than 100 of the most important foreign investors in Romania – the role of the Foreign Investors Council is mainly to promote and to encourage new investments and also to protect the current investors from legislative surprises.Since the beginning of 2011 he manage an investment Fund HKD Global industries Venture (Cyprus) where the main direction is to invest in industrial opportunities in Romania and Bulgaria, the company acquired a meat processing company (INTEGRA). On 1st of February 2016 He is the President and CEO of URBB – Tuborg Romania.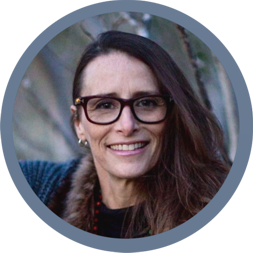 HR Technology VP of Marketing, Strategist, Innovative Content Creator, Editor of intrepidHR at Intrepid Media
Info
Rayanne Thorn is an HR Technology VP of Marketing, a Strategist, Innovative Content Creator, as well as, the Editor of intrepidHR at Intrepid.Media. Thorn often writes about how humanity mixes with business for the best results. She calls this "crossing the streams."
Rayanne has worked in hiring, job search, strategy, marketing, and business development with tech companies and has held several high-level positions in the HR and recruiting technology space. She is currently the Vice President of Marketing at Dovetail Software and has been responsible for employment branding, hiring, employee engagement, employee retention, branding, social marketing, lead gen, sales, and partnership strategies in the past with TalentBrowser, Apploi.com, Technomedia, Evenbase, Jobsite.com, Broadbean Technology, and Select University Technologies, Inc. She has appeared on the online reality show, Top Recruiter and moderated the docu-film, The Art of Recruiting.
Earlier in her career, Thorn served as a business and search consultant, as well as an executive third-party, corporate recruiter and retention manager. She has a Bachelor's in Business – Organizational Development and Strategic Marketing from Vanguard University of Southern California.
She is a hopelessly-devoted mother of four grown children & a dog named Spike who jumps out of airplanes and enjoys her SoCal life.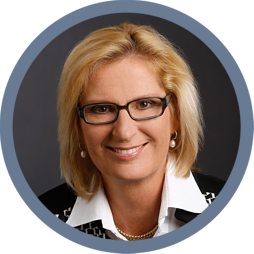 Global HR Vice President
Stabilus GmbH
|
Info
Martina Widmer has been a member of the Stabilus Board since 2013 and is in charge of the Human Resources area. Stabilus has more than 5,800 employees worldwide and is the world's leading manufacturer of gas springs and electromechanical dampers. Martina has given HR within the Stabilus Group an international alignment. Employee motivation is an area close to her heart. She started her career in finance as a certified accountant and later on received a business degree in Switzerland. The topic of her thesis was employee motivation. Her husband is Swiss, and she has an adult daughter and a grandchild. From 1999 – 2012 Martina worked as General Manager Administration for Europe for a Japanese company, a world market leader for robotic technology and frequency converters with more than 13,000 employees worldwide. In addition to HR, she is also responsible for the areas of Finance, Controlling, Legal, General Administration, IT and Facility Management. From 1994 – 1999, Martina was the Manager HR + Finance in a Full Service Advertising Agency, which also had a very international orientation. Martina brings additional qualifications to the table, such as business mediator and change manager.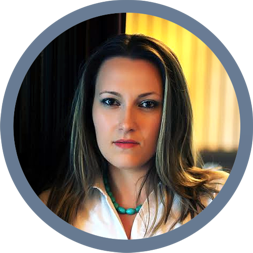 Marketing & Sales Manager – Max Relax & Wellington

Info
With an experience of over 10 years in events planning and organizing, marketing and sales, Monica Olteanu has been working for the past seven years in the company Max Relax.  She is currently holding the position of Marketing & Sales Manager of the two companies dedicated to the corporate wellness industry: Max Relax and Wellington.
Max Relax brought in Romania the On-Site Chair Massage, while Wellington is meant to offer employees solutions that can satisfy their needs of physical, spiritual, emotional, financial, intellectual and social wellbeing.
Being one of the few persons that has the International Corporate Wellness Specialist Certification in Romania, Monica stands as a pioneer in the industry, designing several customised and integrated wellness programs for top companies in Romania.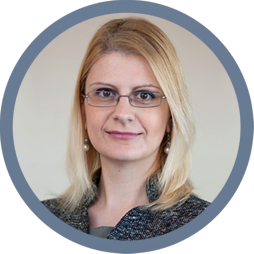 Managing Associate
Popovici Niţu Stoica & Asociaţii
Info
Ioana Dumitru coordinates the employment law practice of Popovici Nițu Stoica & Asociații, with over 10 years' experience in this field. Ioana Dumitru provides legal assistance in connection with all labor law issues from collective bargaining, individual employment relationship including individual or collective dismissals, cross-border posting of workers, transfers of undertaking or settlement of labor disputes. Her practice covers also the area of mergers & acquisitions and regulatory issues in the insurance and private pensions. Ioana's legal background includes legal studies in Romania (Bucharest) & France (Orléans) and an LL.M. in International Business Law (University of London, UK). Ioana Dumitru is also a member of the European Employment Lawyers Association.
Popovici Niţu Stoica &Asociaţiiis one of the first incorporated professional partnerships in Romania, among the leaders of the business law firms, focusing mainly on the private sector.The team brings together strong local capabilities, with exceptional credentials, outstanding records and distinguished careers in law, business and academia. Currently, Popovici Niţu Stoica  & Asociaţii groups 90 qualified lawyers and tax advisors, out of which 11 partners, actively involved in a wide spectre of transactions and complex projects, consultancy and litigations. The firm benefits from the support of a team which includes specialists in law related fields such as environment, accountancy, certified evaluators, translators authorised by the Ministry of Justice and administrative personnel, thus meeting the clients' demands at the highest standards.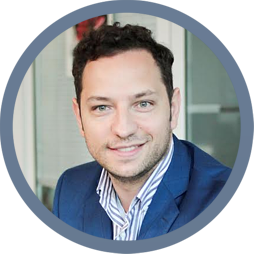 Commercial Director & Co-Founder – Benefit
|

Info
Stelian Bogza has an experience of over nine years in banking and finances, specifically in the business-to-business, marketing and sales divsion.
He started his career in banking in 2005, at EFG Retail Services, and within two years he was already Senior Relationship Manager at Credit Europe Bank, building a relationship with the important retailers in the marketplace in order to implement and accept the bank's POS services. Shortly after ABN AMRO was taken over by the Royal Bank of Scotland, he was recruited for the position of Merchant Manager in the cards division of the bank, being in charge ofthe sales and advertising strategies, as well as the main customers of the bank.
In August 2009, he began his collaboration with Citibank as a Business Development & Cards Partnerships Manager, focusing exclusively on the B2B division – marketing and sales strategies for bank cards. During the four years in which he occupied this position, he implemented and managed the biggest sales network in the local banking sector: 450 retailers with over 2000 outlet stores. During that time, he started a partnership with the Ministry of Culture, through which Citibank cardholders had unlimited access to 17 of the most visited museums in Romania (the Peles Castle, the National Village Museum, Brukenthal etc), a benefit which proved to be not only unique, but also one of the most used in the banking system. One of the Citibank benefits that he implemented in Romania entailed adapting the international privilege system to include over 100 hotels, restaurants and spas in Romania.
After approximately 4 years at Citibank, in June 2013, he was recruited by Western Union for the position of Senior Manager in charge of developing bank transfer services for 12 countries in Central and Eastern Europe.
Since 2014, he and Adrian Sarbu have developed a unique system of optional benefits for employees in Romania. Stelian's experience in banking along with Adrian's experience in business development have helped them seize the opportunity brought by the outsourcing of services which are meant to motivate employees who want more flexible packages, adapted to their needs. "I have chosen to be an entrepreneur after over 9 years spent working in the Romanian Banking system, where I came to understand the needs of each employee and how much they value having the option to choose the benefits offered by the company. Benefit Online is the solution I wish I had received from every company I worked for, and, now that we have launched this product onto the market, I am confident that it will make many employees happier and more motivated."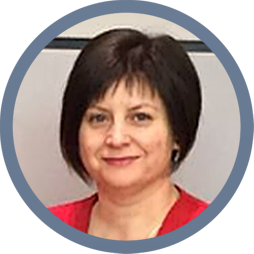 HR & Procurement Director
Miele
Info
Although she has a degree in Economics, Aurelia has started her career working in HR for GlaxoSmithKline – Europharm. In the past 8 years, she has been the head of the HR and Shared Services department at Miele Romaniaplant in Brasov. Aurelia has over 15 years of experience in developing and implementing organisational culture and various HR strategies. Her priorities have and always will be system implementation meant to grow and develop the potential of employees. Furthermore, Aurelia believes that when people have to overcome their limitations, their efficiency grows exponentially. Likewise, for her it is essential for the team to share the vision of their manager. In addition, her focus turns towards investment in order to form and develop the employees of "tomorrow", given the fact that the recruiting industry will become more and more dynamic and competitive. Aurelia is a people person who benefits from strategic thinking and focuses on creating a positive culture based on principles such as communication, trust and respect. She is highly perseverant, ambitious and believes that if you wish to make a prominent change, you can, but not without unceasing and constant effort. During the Excellence in HR Gala in 2016, Aurelia has won the CEO – HR category and her project was among the finalists at the Strategy of Resources section.
The project "Development Program – Building a Sustainable Talent Pipeline for the Future" – finalist at the 2016 Gala – has the purpose of outlining the competences and potential already existent in the company. By capitalising on that existing potential, personalised action plans are created meant to contribute to the development of the available human capital. Other crucial elements consist in strengthening the leadership position at an organisational level and creating a performance-based culture among employees.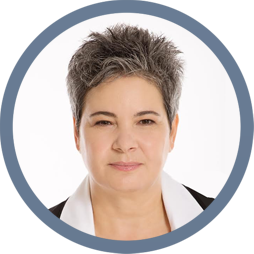 Business Strategist – Business Mentor – Public Speaker
|

Info
Spanning a career of 38 years, with over 25 years of experience in top management and 5 years of business mentoring in Romanian entrepreneurship, Aliz Kosza( www.alizkosza.ro )is one of the most experienced businesswomen in Romania, who's led top companies, such as MOL Romania, Orkla Foods Romania or Fabryo Corporation, contributing to the development and innovation of other companies in 18 different industries as well. Throughout her career in business, she has contributed – since the 90's – to the formation and development of modern trade in Romania and has built powerful brands, which are still in the top brands today in their respective industries: Poiana, Tomi, Wiesana, Bunica, Ardealul, MOL, Savana.
Since 2012, she withdrew from her CEO position and is a business mentor and strategist, transferring experiences and business principles to entrepreneurs and managers who wish to reinvent their business through leadership, organizational transformation and the right implementation of integrated strategies. Aliz is the creator of "The Soul in Business Conferences" brand and of the project dedicated to entrepreneurs and managers: Business Mentoring House( www.businessmentoringhouse.ro )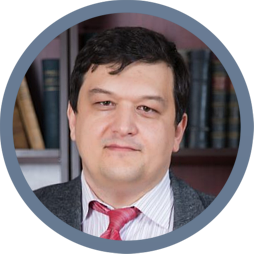 Sales Director
Romanian Software
|
Info
Marian Hanganu is a Management graduate from ASE Bucharest University. During his career, he has occupied the position of Marketing & Sales Director at companies such as Siveco Romania, TotalSoft and Teamnet International. As an entrepreneur, he has been involved with companies specialised in training and consultancy, software development and recruiting in the IT industry.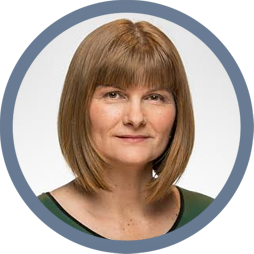 HR Manager – Urgent Cargus SA
|
|
Info
Trainer, coach and human resource manager, Ioana Toma is dedicated to people's development. Her professional experience was settled in a wide range of organizations, from non-profit organizations to multinational companies. She is founding member of Children's University Association and the Health Messengers Association. For a few years she is the HR Manager of Urgent Cargus – a well-known Romanian courier company – and already got 2 merger exposures about which she is sure will leisurely write sometime, preferably after retirement.
Ioana thinks all people have the capacity to be extraordinary, so she do everything she can to remind them that, as often as possible.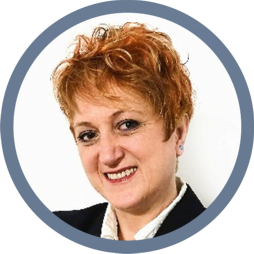 HR Plant Manager – Product Grup Trim, Adient
|
Info
I have over 16 years of experience in Human Resources, training, personal development and coaching. In my professional development I have started working as a greeting card salesperson, professor, engineer, and trainer, whilst at the moment I am an HR manager. The thing I enjoy the most is the privilege of being a mother, wife and a true friend.
I am passionate about people, what drives them and their development. The numerous certificates I have obtained in my career are being put to good use with a fiery passion both in my professional and personal life.
One of the greatest joys I experience is when I share my knowledge, through mentoring, but also through relatable stories I present in front of students on a regular basis.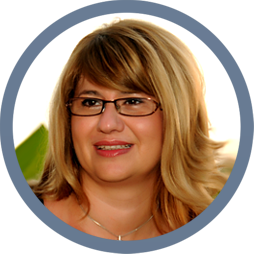 Vice President Human Resources –
Tuborg România
|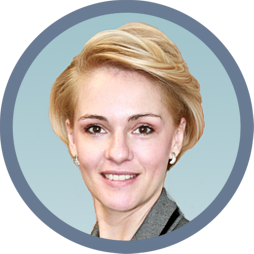 HR Executive Director – BRD
|
|
Info
Adela Jansen has an experience of over 20 years in management in various areas such as: human resources, sales, marketing, communication, corporate affairs, business development and operations. On top of that, over the course of her career, Adela has gained valuable experience in a variety of other industries: banking, telecommunications, hotel services and FMCG. She is a Board member at: The Franco-Romanian Chamber of Commerce and Industry (CCIFER) and HR Club, a member of: PWN (Professional Women Network), Romanian Business Leaders, Romanian Public Relations Association and the Caesar Foundation of LSRS. Moreover, she is an active participant in specialised committees of CCIFER, AmCham, and is also involved in projects alongside different Universities, being an associate professor at ASE in two MBA programmes. Adela has a degree in Automation Control and Computers, has an EMBA, and she has completed numerous other courses both in Romania and abroad, while also being actively involved in projects revolving around Social Responsibility & Education, Mentoring and Counselling projects.
Personal motto: "Attitude is everything!"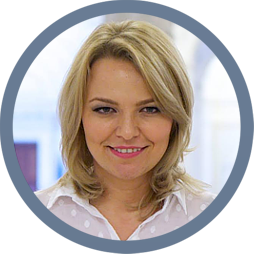 President – ICF Romania
|
|

Info
Daiana Stoicescu is an executive coach for leaders, with a Professional Certified Coach (PCC) Credential by the International Coach Federation (ICF), a Master Certified Coach Trainer (MCCT), Coach Supervisor and a Registered ICF Mentor Coach. She is also the President, Communication Director and Member of the Board of Directors of the ICF Romania Chapter.
As a Professional Certified Coach (PCC), she works with leaders-from startup entrepreneurs to C-level executives- who have bold visions and who play for high stakes.
As a Master Certified Coach Trainer (MCCT) with the Center for Executive Coaching (CEC) she is Certified to train other executives and managers to become Certified Executive Coaches. She does this through one-on-one or group coaching and under the review and standards of the Center for Executive Coaching.
As a Certified Mentor Coach by ICF, she is certified to offer mentor coaching programs for coaches interested in applying or renewing their ACC (Associate Certified Coach) or PCC (Professional Certified Coach) Credential and need the required 10 hours of mentoring.
As a Coach Supervisor she works with leaders and entrepreneurs that take their work seriously enough to set up a reflective space where they can review that work, learn from it and apply that learning when they return to it. She also works with coaches who bring their work to another individual/or group in order to learn how to do that work better. One way of describing what coaching supervision does is to think of it as a process of Reflection, Insight and Support.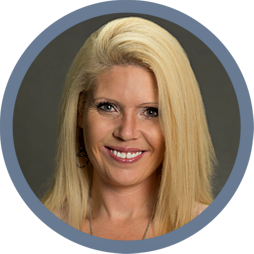 ICF Membership Experience Ambassador – Europe, Middle-East & Africa
|
Info
Isabelle Maes joined the International Coach Federation in 2008.  She first started as the Senior Manager for the ICF regional service centre and is now working for the association in the capacity of Membership Experience Ambassador for Europe, the Middle-East and Africa.  She is based in Brussel and speaks fluent English, French and Dutch.
Isabelle has a Master degree in Communication and Public Relations and joined the ICF after around 15 years of experience as an event and sport marketing manager within one of the biggest sport management companies in the world.
Prior to her career in the association and sport management, she was also active in various other sectors like the food industry, construction equipment, medical devices and congress organisation.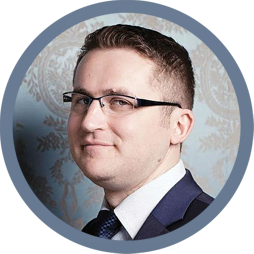 Founder & Executive Director –
Autonom Rent a Car
|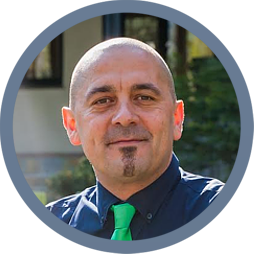 Manager – Wine-in-Business
|
|
Info
He's the initiator of  the Wine-in-Business® concept and the first Wine and Spirit Education Trust®  accredited trainer in Romania. Wine & Spirit Education Trust® ​is a global leader in educational programs of qualification​ in the world of wine and spirts.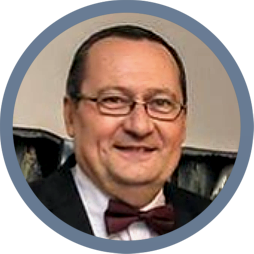 Consultant & Senior Trainer – Exelo
|
|

Info
In a career spanning over 30 years, Marian has transformed and retransformed himself. In 1999, he received a scholarship for a masters degree in Public Administration at the "John F. Kennedy School of Government" from Harvard University. Through this degree, he crossed over from a career in the military and IT towards preoccupations of the systematic nature in the current Romanian society.
Marian Staș is a lector at Bucharest University (process consulting – Faculty of Psychology and Education Sciences), Harvard Kennedy School (quantitative methods – summer programme MPA-MC) and the president of the Association "Clubul Liderii Mileniului Trei" an educational programme which supports both personal and professional development of a whole new generation and leaders in Romania, capable of major changes through the courage of civic action.
Besides his academic career, Marian is a consultant and trainer in organisational transformation for over 15 years, contributing to great results obtained by companies such as: Siemens, Cez, Oracle, Tenaris, Electrica, Apanova, Arcelor Mittal, Petrom, Ista, Daas and RCS&RDS. Due to the fact that these transformational processes require multidisciplinary and trustworthy teams, he has chosen to be a part of the Exelo team for over 8 years now.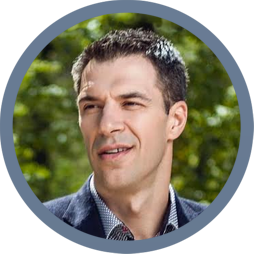 President – Steaua CSM EximBank
|
|

Info
Virgil Stănescu graduated from The University of South Alabama with a major in General management. He also got a master's degree in European Economic Integration (the "Gheorghe Cristea" Romanian University of Science and Arts). Passionate about both aspects of sport, he graduated the National Coaching School –ANS- where he studied basketball. Virgil has an impressive international career, as he was the captain of the Romanian National Basketball team and was named its best player five times. He started playing professional basketball in 1994 at SOCED Bucharest. In 1998 he obtained a scholarship at NCAA, the National Collegiate Athletic Association of South Alabama.He returned to Europe in 2001, where he played in Euroleague, EuroCup and EuroChallenge, at top teams in tournaments in Germany, Italy, Russia, Turkey, and Belgium. He was selected for the Romanian National Basketball team for 15 years and for 10 of those years he was the captain of the team. In the year 2014 he was included in the University of South Alabama's Hall of Fame. After a career of 20 years in sports and countless trophies and medals, he quits the basketballer life, but stays in the sports world by taking over the basketball team Steaua CSM EximBank as its president. Due to his constant involvement and interest in Romanian basketball strategy, he was appointed vice-president of the Romanian Basketball Federation. The club he manages has laid the foundation for a Centre of Excellence for Child and Youth, where more than 1200 children play basketball. He believes in the education that sport gives you and in the values acquired from training and competitions.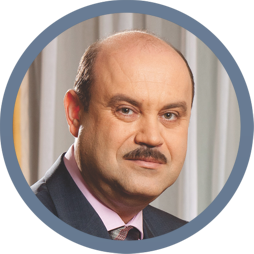 CPO Great People Inside / CEO Great People Inside Romania
Doru Dima is a successful entrepreneur and manager, with an experience of over 20 years in the HR field and a PhD in Work and Organisational Psychology. Founder and CEO of Dima Consulting Group and Profiles International Romania, both positioned as some of the top consulting service providers in the HR and Management fields, he implemented and managed a series of important national and international  projects.
Starting with May 2015, he became Co-founder of  Great People Inside, an international company that develops customised human resources assessments adapted to the specific of the company and the job, being a unique concept in the HR industry. The assessments are provided through a new technology, a Talent Management Assessments Solutions Platform, cloud-based, configurable and 100% customisable.
The Great People Inside Platform -GR8PI has won the  Eurocloud Romania 2016 award for "Best Cloud Startup". During the past year, Great People Inside has evolved from a local Bucharest based Cloud startup up, to an international company headquartered in Singapore with subsidiaries in Europe, United Arab Emirates , Asia and North America.​
Doru Dima is the author of several books considered reference works in the Business field, including: "40 de Strategii pentru succesul în afaceri",  "Dicționar General de Afaceri", "Managementul Resurselor Umane" and he also collaborated in the writing of many courses, books and science and business papers.
On top of that, he is the President of ​The Romanian College of Psychologists​ in Brasov, Member of The ​Romanian Association of Psychologists, President of its branch in Brasov and the reprezentative of the Romanian College of Psychologist in the European Federation of Psychologists' Associations ​(EFPA).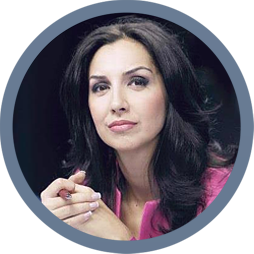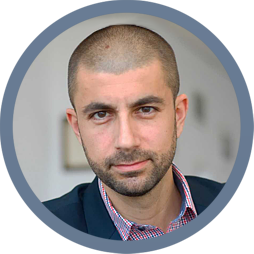 Info
Born 1979, educated and trained in Mannheim and Osnabrück, Germany, and Cluj-Napoca, Romania, Mr. Adrian Maniutiu holds a degree in business administration and marketing. For the last 5 years, until August 2017, he anchored on Antena3 TV – as a host and co-producer – the live daily business TV show "Daily Income" and the weekly live business TV show "Income Weekend". In addition to media and broadcasting, Mr.Maniutiu comes with a relevant entrepreneurial background in the fields of investment planning, start-up development, and creative communication. He owns "PhotoMedia Management" – a company focused on Creative Communication, Perception & Reputation Risk and Media Production – and is currently the managing partner of "SiBi Capital" – a fresh start-up aimed on venture funding in the fields of innovation and technology.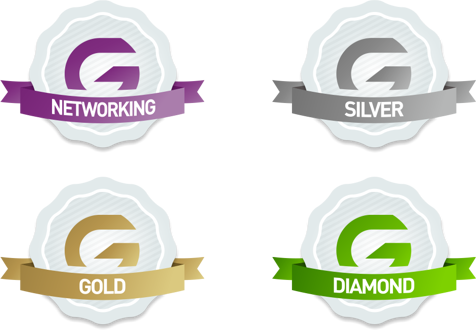 Do you want to become a Partner of the event?
We have several exhibiting, advertising, and sponsorship packages available. Gain direct access to more than 350 enterprise HR decision makers. For more information please contact us.

"We had a delightful time, getting to experience a country through time together with yourselves and the conference attendees gives one such a better sense and experience of a place than just the usual tourist routine. We were so well taken care of that we marvel at your hospitality, and we're very grateful. It was a great experience all around."
"I enjoyed the lectures very much, the discussions with the participants, and the perfect organization which I assume is very much the outcome of your dedicated work. I hope to see you all at the next conference."
"You all did a fantastic job!"
"Congratulations for the whole organisation, professionalism, warmth, flexibility, humour and presence. We had a wonderful time. Looking forward to next year's Conference."
"Great People Inside's "The New World of Work" Conference that took place in Brașov has been the best HR event I have ever attended. I have found Dan Hill's presentation instructive and inspiring. Congratulations!"
"A very well organised Conference, with great attendees and a wonderful atmosphere. Congratulations!"
"You are all great! You have a team full of wonderful, involved and ubiquitous people!"
"It's always an honour and pleasure to be part of the annual Great People Inside Conference!"
"Participating as partners at the "Great People Inside: The New World of Work" Conference has been an extraordinary experience for CoCos (Corporate Coaching Solutions). Besides the quality of the speakers, both local and international, the Conference's organisation has been exceptional. The GPI team has been thoughtful and always with a smile on their faces. Mister Dima, the CEO, could be seen communicating with every participant, always open to discussions with a positive and constructive energy. Surely, next year we will be back in Brașov for the next edition of GPI's Conference."
"Thank you for the great collaboration we had. We have worked very well together and we're thrilled everything turned out great. Congratulations for the organisation."
Invite your colleagues and register as a group to get a discount!
For Great People Inside or Dima Consulting Group clients and ICF members, as well as for people who have participated in at least one conference organised by us, we offer Loyalty Discounts. Get your ticket today!
Str. Sevastopol nr.17 C, 010991
Telefon: +40 213 125 707
Fax: +40 213 125 707
Str. Mirăslău nr. 35, 500075
Telefoane: +40 268 426 336
Fax: +40 268 422 907
Str. Calea Turzii, nr. 32
Cluj Napoca
Telefon: +40 749 501 890
Bulevardul Tomis, nr. 338
Bl. C1, sc. A, ap. 1
Telefon: +40 722 269 734
WE ARE GLOBAL – FIND US NEAR YOU
346 Waverley Street
Ottawa, ON K2P 0W5, Canada
Tel.: +1 866 987 7210
[email protected]
59, Skoufa Street, Kolonaki
Athens T.K. 10672
Tel.: +30 2103 621 428
[email protected]
Av. João Crisóstomo, N. 30, 5º.,
1050-127 Lisboa
Tel.: +351 213 303 787
[email protected]
Avenida de Europa 14
28108 Alcobendas, Madrid
Tel.: +34 911 890 563
[email protected]
346 Waverley Street
Ottawa, ON K2P 0W5, Canada
Tel.: +1 866 987 7210
[email protected]
Str. Sevastopol nr. 17C, sector 1
010991 București, România
Tel.: +40 0268 426336
[email protected]