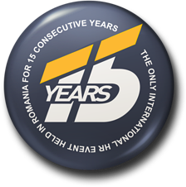 THE ONLY INTERNATIONAL HR EVENT
HELD IN ROMANIA FOR 15 CONSECUTIVE YEARS

A lineup of world-renowned speakers presenting new perspectives and best practice tips.
TOOLS, SOLUTIONS AND INOVATIONS
Everything you need in order to further enhance your human capital strategies.
QUALITY BUSINESS NETWORKING
Interact with participants and speakers in an informal setting! Our social events are very popular – and for good reason!
The 4th Industrial Revolution is still in its emerging phase, with numerous HR processes being re-evaluated, reinvented. HR departments and organisations are facing an uphill battle into becoming more digitally conscious whilst also remaining creative and innovative. Traditional management and leadership principles were not designed for this digital era we have entered; hence we are at the verge of redefining everything even remotely connected to talent management. There is an obvious shift in HR products, with the majority of performance tools making the transition towards the Cloud.
Unfortunately, there is still fear when it comes to these disruptive technologies and it looks like the near future will not see them being accepted and promoted at an organisational level.
Furthermore, new regulations that are being introduced in the market unknowingly help maintain this level of constant fear. High-level executives believe that they are preparing the company for Industry 4.0, but talent and HR are at the bottom of their to-do list, simply because they are not equipped to address the effects that tech-driven changes will have on an organisation's culture, structure and employees.
Therefore, it is time to develop and adapt our HR strategies to deal with the competitive and the need-for-skill market ahead. There has to be an upgrade in recruitment methods, a bigger focus on the culture that will ensue from 3 different generations, whilst also making sure upskilling is one of the main priorities. The current state of the world economy is good, but there is still a bit of uncertainty regarding how long it will last given the political uncertainties some countries face and for the moment we are experiencing a war for talent, and we have to be agile and prepared.
This is where the Great People Inside HR Bootcamp: Certification & Practices steps in: coming to the aid of those who want to broaden and improve their human resources management skills in order to be ready to face the upcoming challenges the Industry 4.0 has brought up into the market. With the programme consisting of The Great People Inside Conference: HR Mastery in the Digital Era, Josef Kadlec's "Modern Recruitment Training for the Staffing Professionals of the 21st Century", Andrew Nietlich's "How to create a high performance culture in your organisation" and David Parmenter's KPI Workshop this interactive series of events will provide you with the optimal tools for becoming one of the most skilled professionals in HR.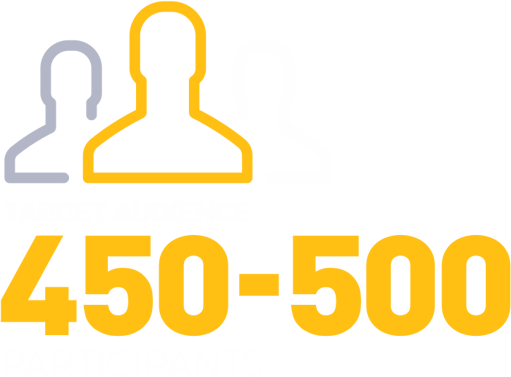 Representatives of companies that are in the Top 1000 Romania's Most ProductiveCompanies: www.romaniasmostproductive.ro
Top and Middle Management: CEO, CFO, Sales Manager, Marketing Executives, HR Managers
Specialists in Recruitment, Development, Assessment, Diagnosis, Training, Talent Managers from all industries
Representatives of central and local authorities and Chambers of Commerce
Psychologists specialised in psychology of work and the industrial-organisational field
Entrepreneurs
15th EDITION KEYNOTE SPEAKERS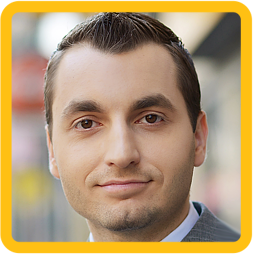 Notorious Recruitment Entrepreneur  |  Sourcing Architect
| Author of "People as Merchandise"  |  LinkedIn® Certified  |
TOP 100
Josef Kadlec a.k.a. José is a former ethical hacker, digital forensic examiner and hardcore Linux engineer who went head over heels into the talent sourcing and recruitment industry utilizing his cross-field experience. Along with Milan Novak, the former board member of Grafton Recruitment, he co-founded the international app-only recruitment agency, GoodCall, specializing in social recruitment for 5-person start-ups as well as 10,000 person Fortune 500s.
His claim to fame is as the author of a controversial book People as Merchandise: Crack the Code to LinkedIn Recruitment recommended by Barbara Corcoran from ABC's Shark Tank, the rogue recruiter David E. Perry and HR directors of companies such as IBM, Barclays, Randstad, Hewlett-Packard, Manpower, AVG and Google.
He still spends a few days per week as a speaker and trainer helping companies like ExxonMobil, Foxconn, Siemens, Nestle, Volkswagen, Adecco, Raiffeisenbank, Randstad, Merck, Ikea, Lenovo, Hilton and others to advance their talent sourcing capabilites. Josef also hasn't fully left the software business as he's an advisor and investor in a data-driven, people analytics ATS called Datacruit.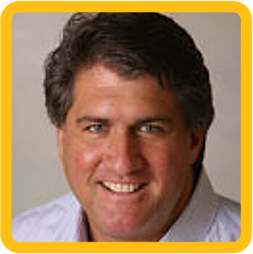 Founder & Director – Center for Executive Coaching  |
Author – Guerrilla Marketing for Coaches
Andrew Neitlich is the founder and manager of the Center for Executive Coaching, ACTP accredited by the ICF, which trains professionals from multiple countries to be executive level leadership coaches. He is also the author of "Guerrilla Marketing for Coaches", "The Way to Coach Executives" and "Elegant Leadership: Simple Strategies, Remarkable Results." Andrew obtained his MBA from the Harvard Business School.
He has full coaching experience, focusing on leaders in technological areas, health care, professional services and complex non-profit organizations.  He began his career as a coach while running a management consulting company. A customer told him directly: "I don't need all of these analyses. I know what we need to do. I need your help with this" and asked to switch to a coaching relationship. From this point on, Andrew has made every mistake possible, while building his coaching experience.
Has experienced many setbacks on the road to success and now shares these stories honestly and directly. Andrew lives in Sarasota Florida with his wife and three children. Coaching enabled him to obtain a great income, to work in any place in the world, to write books, to deliver speeches and play tennis every day and at the same time, to never miss his children's piano recitals, swimming competitions, or his opportunities to help them with school work.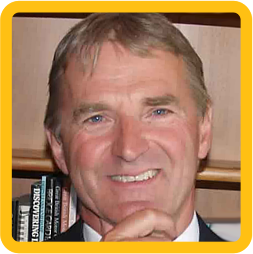 Author of "Key Performance Indicators"  |
Leading Presenter & Facilitator
David is the author of the bestselling KPI book (now in 3rd edition) with more than 60,000 copies sold over ten languages.  He is an international presenter known for his thought-provoking and lively sessions, which have led to substantial change in many organisations. David's work on KPIs is recognised internationally as a breakthrough in understanding how to make performance measures work. He has delivered workshops, in 31 countries, to thousands of attendees.
He is the author of The Financial Controllers and CFO's Toolkit -Lean Practices to Transform Your Finance Team, Key Performance Indicators for  Government and Non­ProfitAgencies: Implementing Winning KPIs, and The Leading-Edge Manager's Guide to Success (all from Wiley). David is also a regular writer for professional and business journals.
David is also having a workshop in how to best use KPIs and you can find more information here.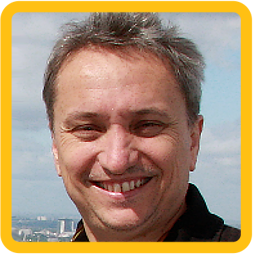 International Keynote Speaker  |
Executive and Public Speaking Coach  |
Urban Neuroscience Expert
Partner and director of Scuola di Palo Alto – Milan, Enrico Banchi is an expert communicator as well as a skilled consultant on the dynamics of interactions between genders, both on the personal and the corporate level.
Born in Milan, he moves to Venezuela when he is 16 years old. He graduates as civil engineer and, after working as building engineer for a decade, he changes his field of expertise, committing to executive management and becoming Chief Operating Officer of a South-American multinational. He is also professor of Consumer Behaviour at the European School of Economics.
He is the founder of the Positive Business Forum brand, the first event dedicated specifically to companies and businesses which explains how the Positive Science can help increase corporate productivity. Scuola di Palo Alto publishes The Happiness Advantage, Shawn Achor's bestseller on this matter. His eclecticism leads him to perform in many different professional roles. He is a high-profile manager coach, a strategic consultant and a successful keynote speaker. At the moment, Enrico writes articles for several management and marketing magazines.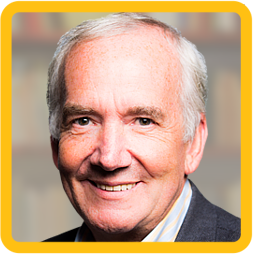 Professor of Leadership | CEO | Coaching Supervisor |
Author | International Speaker
Peter Hawkins is Professor of Leadership at Henley Business School, Chairman of Renewal Associates, and founder and emeritus Chairman of Bath Consultancy Group, Chairman of Metaco South Africa and Honorary President of the Academy of Executive Coaching and APECS.  He is a leading consultant, writer and researcher in leadership and leadership development and an international thought leader in executive teams, systemic team coaching and coaching supervision.  He has just led a major global research project on Tomorrow's Leadership and the Necessary Revolution in Today's Leadership Development for Henley Business School and finished writing the second edition of Leadership Team Coaching in Practice to be published in July 2018 by Kogan Page.
Over the last 35 years he has worked with many leading companies all over the world, co-designing and facilitating major change and organisational transformation projects and coaching company boards and leadership teams. He has helped several senior executive teams develop their vision, values and strategy for the future, both in commercial companies, public sector, higher education and large professional service organisations.
He now delivers key-note speeches, global webinars and bespoke trainings in many parts of the world.
He is the author of several best-selling and internationally translated books including Leadership Team Coaching in Practice (Kogan Page, 2014; 2nd edition 2018); Leadership Team Coaching (Kogan Page, 2011; 2nd ed, 2014; 3rd ed 2017); Coaching, Mentoring and Organizational Consultancy: Supervision, Skills and Development (with Nick Smith, McGraw-Hill/Open University Press, 2nd ed, 2013); Creating a Coaching Culture, (McGraw Hill, 2012); and The Wise Fool's Guide to Leadership (O Books, 2005) and Supervision in the Helping Professions (McGraw Hill 1989,2000,2006,2012 with Robin Shohet).
He is visiting professor in Leadership and Change at the University of Bath, School of Management and in Executive Coaching at Oxford Brookes University School of Management.  He is on the board of a number of small companies and charitable trusts.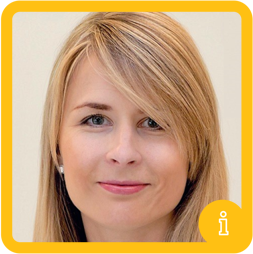 1
For the last 13 years, Indre's working experience has revolved around start-ups in areas such as business development and management. The Ab Initio Pilot Academy represents her second start-up built from the ground up. Her creativity and strategic way of thinking are only a few of her key strengths and she is a firm believer that people grow the business together.
Among her many traits, Indre has specialized in implementing assessments and competence models through the use of various tools and methodologies. To put matters into perspective, she has assessed over 2000 specialists and managers from numerous industries, the most prominent one being aviation professionals. The experience gathered from running and developing various training and recruitment programs has lead to fantastic corporate success.
Furthermore, Indre also has considerable experience in public speaking having participated as a speaker at numerous conferences organized by IFSW, NATO, INAIR, the Royal Aeronautical Society, WATS 2011, EATS 2012. In terms of education, Indre holds a BA in social work and has a masters degree in European Union policy.
"Spread Your Wings" Establisher and Owner
|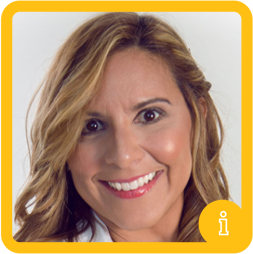 1
Magda Vargas Battle, SPHR, SHRM-SCP, has a Bachelor of Arts with a Major in Social Sciences at the University of Puerto Rico, Río Piedras. Mrs. Vargas is Certified High Performance Coach and SPHR (Senior Human Resources Professional) from the HR Certification Institute. Recently certified as Human Capital Development Specialist in Change and Transformation by Srini Pillay, M.D., CEO of NeuroBusiness Group (NBG) and Assistant Clinical Professor of Psychiatry at Harvard Medical School. For the past sixteen years, Mrs. Vargas has specialized in the areas of ​​Human Resources Development and Workforce Planning & Employment in various organizations in Puerto Rico, LATAM and USA. One of her greatest contributions had been her experience implementing needs assessment strategies providing employees with the skills to meet current and future job demands. Mrs. Vargas held a Director position at the Board of Directors of the Chamber of Commerce of Puerto Rico. She is active member of SHRM Puerto Rico and Miami, Florida, Doral Chamber of Commerce, Doral, FL and Hispanic Chamber of Commerce Metro Orlando, Orlando, FL.
In 2004, Magda embraced the entrepreneurship dream and started her business as a Management Consultant offering a variety of services including Internal and external Talent Discovery and Development, and the opportunity to implement in their talent management processes, measuring tools that help predict behavior and ensure the success and productivity of the candidate or current employee. In 2008, Mrs. Vargas acquired the exclusive license for the sales and distribution of Profiles International in Puerto Rico. In 2009, Profiles International, Inc. awarded her with the National Director Rookie of the Year 2008. Today Mrs. Vargas partners with Great People Inside with headquarters in Singapore with a distribution license for USA.
Corporate Culture Matchmaker – High Performance Coach – Speaker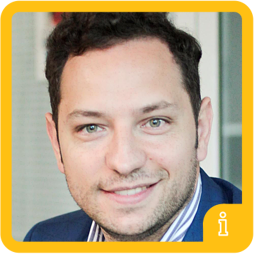 1
Stelian Bogza has an experience of over nine years in banking and finances, specifically in the business-to-business, marketing and sales divsion.
In August 2009, he began his collaboration with Citibank as a Business Development & Cards Partnerships Manager, focusing exclusively on the B2B division – marketing and sales strategies for bank cards. During the four years in which he occupied this position, he implemented and managed the biggest sales network in the local banking sector: 450 retailers with over 2000 outlet stores. During that time, he started a partnership with the Ministry of Culture, through which Citibank cardholders had unlimited access to 17 of the most visited museums in Romania (the Peles Castle, the National Village Museum, Brukenthal etc), a benefit which proved to be not only unique, but also one of the most used in the banking system. One of the Citibank benefits that he implemented in Romania entailed adapting the international privilege system to include over 100 hotels, restaurants and spas in Romania.
Since 2014, he and Adrian Sarbu have developed a unique system of optional benefits for employees in Romania. Stelian's experience in banking along with Adrian's experience in business development have helped them seize the opportunity brought by the outsourcing of services which are meant to motivate employees who want more flexible packages, adapted to their needs.
Commercial Director & Co-Founder – Benefit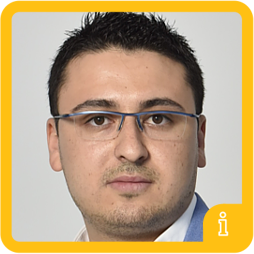 1
Aurelian Chitez is the Sales Manager at Romanian Software having an experience of over 8 years in promoting and selling software solutions dedicated to the optimization of HR processes. Aurelian has a Masters Degree in Communication andInternational Relations. He has been working at Romanian Software for over 9 years now and in that time he has managed to build sustainable partnerships with the company's clients by offering them flexible solutions, adapted to the needs of the Romanian market place.
Romanian Software is one of the leading companies in Romania when it comes to software solutions dedicated to human resources. Through their colorful.hr platform, the company has approximately 600 clients and 140 employees and collaborators that are managing the data of over 120.000 employees in Romania. Some of their most famous clients are: Amrest (Starbucks), Bergenbier, Altex, University of Bucharest, Nuclearelectrica and AlroSlatina.
Sales Manager – Romanian Software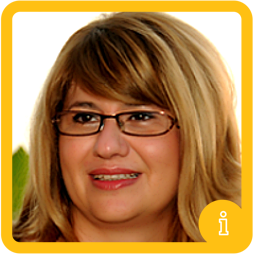 Vice President Human Resources – Tuborg România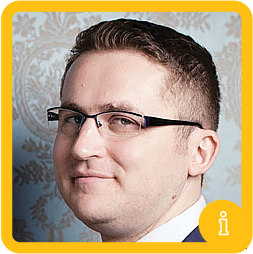 1
Dan Stefan is an entrepreneur passionate about developing people and sustainable organisations, focused on continuous learning. After studying management in Bucharest, Orleans and Sorbona, Dan was a management consultant at a prestigious office in Paris for nearly 5 years.
In 2006 he chose the path of entrepreneurship: Dan and his brother founded Autonom, now the leader in rental car and mobility services market in Romania. He is a management professor at Bucharest Business School for the Romano-Canadian MBA programme.
He is a firm believer in a management based on autonomy and corporate values!
Founder & Executive Director –
Autonom Rent a Car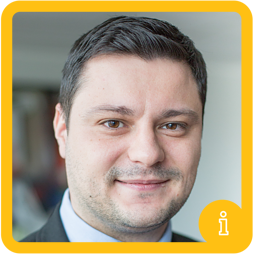 1
Cătălin advises Romanian and international clients from a large number of industries (including automotive, chemicals, primary and reinsurance, financial services, generic drugs, real estate, IT, food, media, food production, pharmaceutical) on employment and pensions.
He represents clients in front of the Courts of Law and public authorities. He also advises cli-ents on private enforcement and compliance issues and in dawn raid scenarios.
In Employment law, Cătălin can refer to comprehensive experience and work for the private clients. Also, Cătălin is Co-author of the article "The procedural valences of the law principle ac-cesorium sequitur principale", published in December, 2016 in Romanian Jurisprudence Publica-tion, no. 6/2016; Co-author of the article "The order of enforcement, a recurrent theme", pub-lished on February 16, 2016 on www.juridice.ro; Co-author of the legislation review and collection of comments: "New Civil Procedure Code. Notes. Correlations. Explanations", C.H. Beck Publishing, Bucharest, 2012 (articles 730 through 817). Furthermore, he is actively involved in numerous socially  known issues through the interviews he does on matters such as "Imposed Contributions on doctors" – published in the National Journal: jurnalul.antena3.ro on the 29th of October 2015.
Senior Associate – Noerr
|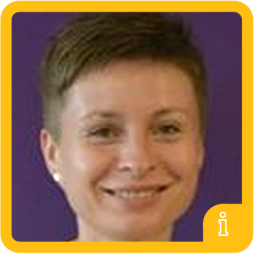 1
Stefana graduated Psychology at Babes Bolyai University from Cluj Napoca. Even though she was first determined to follow the psychotherapy path, it was here she discovered the potential interesting universe of organizational psychology and connected sides so she started to explore more on this topic.
Still, after graduation she headed for a master in Advertising in Bucharest. So what about HR then?
She crossed paths with HR world somehow by hazard but she caught the positive virus very quickly and she is very grateful for having had this chance. Her journey has been pretty intense since then as her experience combines various roles both within a consulting HR company and the banking industry.  Her expertise comprises recruitment, business partnership and client management, learning and development.
In terms of HR, she prizes more the Human part in her job and interactions than the Resources one and this is what drives her in every team she works with or project she participates in. So after 15 years she still discovers lots of things to learn from what she does and the people she works with and she gets most of her enthusiasm from the human energy of the organization.
Head of Training Department Human Resources – Raiffeisen Bank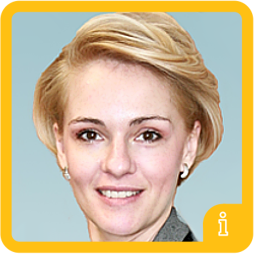 1
Adela Jansen has an experience of over 20 years in management in various areas such as: human resources, sales, marketing, communication, corporate affairs, business development and operations. On top of that, over the course of her career, Adela has gained valuable experience in a variety of other industries: banking, telecommunications, hotel services and FMCG. She is a Board member at: The Franco-Romanian Chamber of Commerce and Industry (CCIFER) and HR Club, a member of: PWN (Professional Women Network), Romanian Business Leaders, Romanian Public Relations Association and the Caesar Foundation of LSRS. Moreover, she is an active participant in specialised committees of CCIFER, AmCham, and is also involved in projects alongside different Universities, being an associate professor at ASE in two MBA programmes. Adela has a degree in Automation Control and Computers, has an EMBA, and she has completed numerous other courses both in Romania and abroad, while also being actively involved in projects revolving around Social Responsibility & Education, Mentoring and Counselling projects.
Personal motto: "Attitude is everything!"
HR Executive Director – BRD
|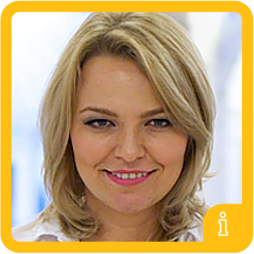 1
Daiana Stoicescu is an executive coach for leaders, with a Professional Certified Coach (PCC) Credential by the International Coach Federation (ICF), a Master Certified Coach Trainer (MCCT), Coach Supervisor and a Registered ICF Mentor Coach. She is also the President, Communication Director and Member of the Board of Directors of the ICF Romania Chapter.
As a Professional Certified Coach (PCC), she works with leaders-from startup entrepreneurs to C-level executives- who have bold visions and who play for high stakes.
As a Master Certified Coach Trainer (MCCT) with the Center for Executive Coaching (CEC) she is Certified to train other executives and managers to become Certified Executive Coaches. She does this through one-on-one or group coaching and under the review and standards of the Center for Executive Coaching.
As a Certified Mentor Coach by ICF, she is certified to offer mentor coaching programs for coaches interested in applying or renewing their ACC (Associate Certified Coach) or PCC (Professional Certified Coach) Credential and need the required 10 hours of mentoring.
As a Coach Supervisor she works with leaders and entrepreneurs that take their work seriously enough to set up a reflective space where they can review that work, learn from it and apply that learning when they return to it. She also works with coaches who bring their work to another individual/or group in order to learn how to do that work better. One way of describing what coaching supervision does is to think of it as a process of Reflection, Insight and Support.
President – ICF Romania
|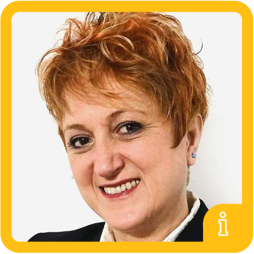 1
I have over 16 years of experience in Human Resources, training, personal development and coaching. In my professional development I have started working as a greeting card salesperson, professor, engineer, and trainer, whilst at the moment I am an HR manager. The thing I enjoy the most is the privilege of being a mother, wife and a true friend. I am passionate about people, what drives them and their development. The numerous certificates I have obtained in my career are being put to good use with a fiery passion both in my professional and personal life. One of the greatest joys I experience is when I share my knowledge, through mentoring, but also through relatable stories I present in front of students on a regular basis.
HR Plant Manager – Product Grup Trim, Adient
|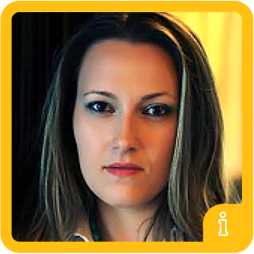 1
With an experience of over 11 years in events planning and organizing, marketing and sales, Monica Olteanu has been working for the past seven years in the company Max Relax.  She is currently holding the position of Health & Wellness Director of the two companies dedicated to the corporate wellness industry: Max Relax and Wellington.
Max Relax brought in Romania the On-Site Chair Massage, while Wellington is meant to offer employees solutions that can satisfy their needs of physical, spiritual, emotional, financial, intellectual and social wellbeing.
Being one of the few persons that has the International Corporate Wellness Specialist Certification in Romania, Monica stands as a pioneer in the industry, designing several customised and integrated wellness programs for top companies in Romania.
Health & Wellness Director – Max Relax & Wellington
|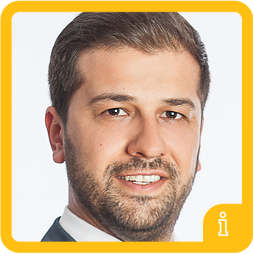 1
Mihai Găvan, Head of Charisma HCM at TotalSoft, has a rich background in human resources, which he gained through his 13 years of experience in selling HR management software. Mihai graduate the Bucharest University and has a Master's degree in marketing and strategic management at the University Of Economic Studies in Bucharest and is passionate about technology, strategy and HR best practices.
Starting from the need to plan careers for all employees, Mihai believes in adoption of healthy talent management principles and their integration in the organizational culture of any company. Mihai joined TotalSoft in 2016, taking over the responsibility of leading the division of the most popular software dedicated to human capital management – Charisma HCM.
Head of Charisma HCM, TotalSoft
|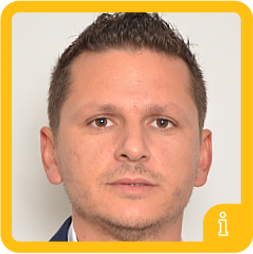 1
Ciprian Popa is Co-founder and the Chief Executive Officer of Oryxian.com – a modern-age VC disruptor aiming to revolutionize the process of startup investment through tokenization and deployment of this market sector on the blockchain.
Before co-founding Oryxian.com, Ciprian worked for over 15 years in the production environment and greenfield projects, successfully leading a company consisting of more than 200 employees.  He also has a demonstrated history of working inthe fintech industry, blockchain and cryptocurrency development, and retail industry. He is strongly skilled in business planning and development, client management, advertising, and sales.
Since the last 3 years, Ciprian has been deeply involved in mining operations and global blockchain technology projects.Ciprian's expertise includes but not limited to the provision of blockchain strategy, advisory on ICO and Tokenomics, business insight and professional guidance on topics related to Tokenization, Blockchain, DLTs, Smart Contracts, Cryptocurrency, Digital Currency, E-Money, eWallets, business development, sales and marketing of the products and services.
Cofounder & CEO Oryxian
|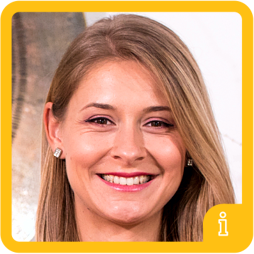 1
Armina Dobrica has been working for approximately 5 years in corporate wellness – strategy design, training and consulting. Her experience has taught her that every organisation has a unique culture, a special "vibe" to it which can be seen deeply rooted into the work and life of its employees. She is of the belief that it has become impossible to talk about engagement, compensation and benefits, employee wellbeing or learning and development, without searching for the connections between them, without even trying to integrate them into a unitary structure that will set the tone in the relationship between the company and its people. Thus, Armina has set herself to see the bigger picture and discover the fundamental challenges within an organisation and create long-term solutions that will have a real impact. Starting with 2018 she is part of the Aon Romania team, as a corporate wellness consultant. Her motto is: "If you look for shortcuts, you fall short of results."
Corporate Wellness Consultant – Aon Romania
|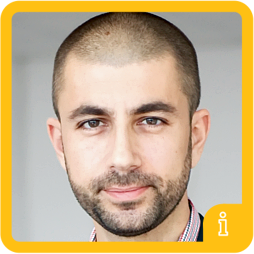 1
Born 1979, educated and trained in Mannheim and Osnabrück, Germany, and Cluj-Napoca, Romania, Mr. Adrian Maniutiu holds a degree in business administration and marketing. Between 2012 and 2017 he anchored several live shows on Antena 3 TV – as a host, contributor and co-producer – among which the daily business TV show "Daily Income" (aired live from Monday to Friday), the weekly business TV show "Income Magazine" (aired live on Saturdays) and, the daily news talk-show "Previziunile Zilei/Previziuni" (aired lived from Monday to Friday, co-hosted with Sabina Iosub / Nadina Campean). Currently, Mr. Maniutiu features constant guest appearances on TVR1, Antena3, Realitatea TV. In addition to broadcasting, Mr. Maniutiu comes with a relevant entrepreneurial background and has over 12 years experience in the fields of investment planning, private healthcare RE development, focusing for the past years on creative marketing. He owns "PhotoMedia Management" – a boutique agency focused on Media Production, Crisis Communication and Reputational Management, Creative Communication and Graphic Design and is also the managing partner of "SiBi Capital" – a fresh start-up aimed on venture funding in the fields of innovation and technology. Currently, together with his team, he is preparing to relaunch the video content platform EM360, producing and airing from the new Bucharest studio. Experienced Entrepreneur with a demonstrated history of working in the broadcast media industry. Skilled in Negotiation, Business Planning, Marketing, Communication and Branding Strategies. Strong background in reputation risk management. Degree in International and Intercultural Management (University of Osnabrück., Germany / University of Cluj, Babes-Bolyai). Always open to new ideas and opportunities.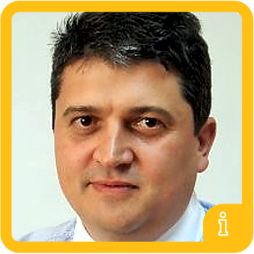 1
In a career of over 20 years, Mircea Mihai has over 15 years of business development, training and consulting experience.
Since 2009 is partner in EXELO and develop integrated programs, programs that reinforce knowledge from different areas (management, business analysis, quality), many of the projects addressing the industrial  area.
Mircea was passing from computers to business and people. He remained an analitical erson, but with a great deal of attention on how to get the results.
Career started as a programmer, project manager and manager, continued with a six-year career in managing the project management division of a major local training and consulting firm. Using the experience and knowledge gained, he facilitated development programs on topics such as: clarification of strategy, leadership, motivation, sales management, prospecting techniques, sales, negotiation (in sales / acquisitions), strategic customer management, presentation techniques, customer service, coaching, communication, problem analysis and decision-making, time management, performance, change, etc.
Mircea is a graduate of the University of Bucharest, Faculty of Mathematics and Computer Science. In the managerial field he has completed the Open University MBA program and is Doctorand in Management of ASE Bucharest.
Executive Director – Exelo
|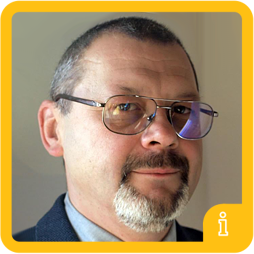 1
Passionate about people development, Cătălin is an unusual mix of sales, management, training, psychology and scientific mindfulness. He combines all the above when teaching that attitude is the mother of all success.
His experience shows that job satisfaction and positive working environment bring sustainability and profit more than anything else and tries to convey that conclusion to anyone who would hear him.
Passionate about mindfulness, meditation and their scientifically proven effects on humans, he's already moving towards teaching various mindful or contemplative tools in the workplace and elsewhere.
Knowing that "training" means so much more than passing information around, Cătălin tackles every session with renewed attention and passion, because he is better at changing attitudes in management teams and workforce than at teaching tricks and gimmicks.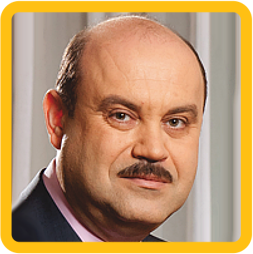 CPO Great People Inside / CEO Great People Inside Romania
Doru Dima is a successful entrepreneur and manager, with an experience of over 20 years in the HR field and a PhD in Work and Organisational Psychology. Founder and CEO of Dima Consulting Group and Profiles International Romania, both positioned as some of the top consulting service providers in the HR and Management fields, he implemented and managed a series of important national and international  projects.
Starting with May 2015, he became Co-founder of  Great People Inside, an international company that develops customised human resources assessments adapted to the specific of the company and the job, being a unique concept in the HR industry. The assessments are provided through a new technology, a Talent Management Assessments Solutions Platform, cloud-based, configurable and 100% customisable.
The Great People Inside Platform -GR8PI has won the  Eurocloud Romania 2016 award for "Best Cloud Startup". During the past year, Great People Inside has evolved from a local Bucharest based Cloud startup up, to an international company headquartered in Singapore with subsidiaries in Europe, United Arab Emirates , Asia and North America.​
Doru Dima is the author of several books considered reference works in the Business field, including: "40 de Strategii pentru succesul în afaceri",  "Dicționar General de Afaceri", "Managementul Resurselor Umane" and he also collaborated in the writing of many courses, books and science and business papers.
On top of that, he is the President of ​The Romanian College of Psychologists​ in Brasov, Member of The ​Romanian Association of Psychologists, President of its branch in Brasov and the reprezentative of the Romanian College of Psychologist in the European Federation of Psychologists' Associations ​(EFPA).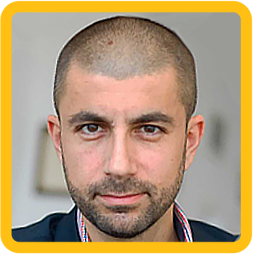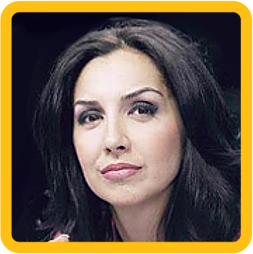 The brand new concept introduced by Great People Inside, the HR Bootcamp consisting of 3 workshops is run by the following illustrious guests:
JOSEF  KADLEC
Modern Recruitment Training for the Staffing Professionals of the 21st Century
Two-day masterclass 8 & 9 October 2018
Training Goals:
Maximise social media capabilities for your recruitment needs to improve results and profits
Get the edge over other recruiters by improving search techniques and uncovering hidden talent pools
Beat your competition by maximising the efficiency whilst also increasing your success rate
Skyrocket the volume of reachable candidates and make sure that you are truly finding all of the possible candidates on LinkedIn, Facebook, Twitter and beyond
Boosting productivity of whole recruitment teams
ANDREW  NEITLICH
Executive Coach Certification
Two-day masterclass 12 & 13 October 2018 
Training Goals:
Learn coaching methodologies, tools, and conversations that get results.
Emphasise performance, accountability, and results – all in the context of developing employees and managers for the future.
Meet an incredible group of highly accomplished professionals, whether to form alliances or add to your network for support and idea generation long after the seminar
Get the best guidance in the industry about positioning your executive coaching service, whether as an internal or external coach.
Enjoy high energy, practical case studies, and the momentum that comes from back-to-back practice.
DAVID  PARMENTER
Transform your KPIs: Change your KPIs to accelerate performance
Two-day masterclass 15 & 16 October 2018
Training Goals:
Transform your KPIs so they accelerate performance
Understand the characteristics of KPIs that will deliver results
Identify the difference between result and performance indicators
Develop KPIs which will be relevant to your organisation
Utilise the best practice reporting templates provided
Identify your organisation's critical success factors
Work with the practical electronic media provided in the course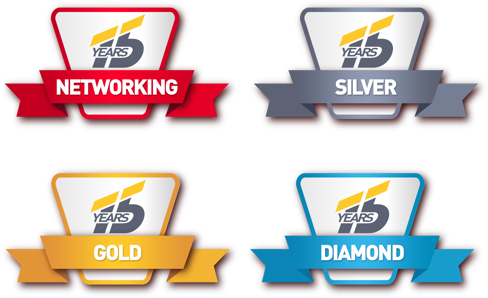 Do you want to become a Partner of the event?
We have several exhibiting, advertising, and sponsorship packages available. Gain direct access to more than 350 enterprise HR decision makers. For more information please contact us.
"We had a delightful time, getting to experience a country through time together with yourselves and the conference attendees gives one such a better sense and experience of a place than just the usual tourist routine. We were so well taken care of that we marvel at your hospitality, and we're very grateful. It was a great experience all around."
"I enjoyed the lectures very much, the discussions with the participants, and the perfect organization which I assume is very much the outcome of your dedicated work. I hope to see you all at the next conference."
"You all did a fantastic job!"
"Congratulations for the whole organisation, professionalism, warmth, flexibility, humour and presence. We had a wonderful time. Looking forward to next year's Conference."
"Great People Inside's "The New World of Work" Conference that took place in Brașov has been the best HR event I have ever attended. I have found Dan Hill's presentation instructive and inspiring. Congratulations!"
"A very well organised Conference, with great attendees and a wonderful atmosphere. Congratulations!"
"You are all great! You have a team full of wonderful, involved and ubiquitous people!"
"It's always an honour and pleasure to be part of the annual Great People Inside Conference!"
"Participating as partners at the "Great People Inside: The New World of Work" Conference has been an extraordinary experience for CoCos (Corporate Coaching Solutions). Besides the quality of the speakers, both local and international, the Conference's organisation has been exceptional. The GPI team has been thoughtful and always with a smile on their faces. Mister Dima, the CEO, could be seen communicating with every participant, always open to discussions with a positive and constructive energy. Surely, next year we will be back in Brașov for the next edition of GPI's Conference."
"Thank you for the great collaboration we had. We have worked very well together and we're thrilled everything turned out great. Congratulations for the organisation."
Invite your colleagues and register as a group to get a discount!
For Great People Inside or Dima Consulting Group clients and ICF members, as well as for people who have participated in at least one conference organised by us, we offer Loyalty Discounts. Get your ticket today!
Str. Sevastopol nr.17 C, 010991
Telefon: +40 213 125 707
Fax: +40 213 125 707
Str. Mirăslău nr. 35, 500075
Telefoane: +40 268 426 336
Fax: +40 268 422 907
Str. Calea Turzii, nr. 32
Cluj Napoca
Telefon: +40 749 501 890
Bulevardul Tomis, nr. 338
Bl. C1, sc. A, ap. 1
Telefon: +40 722 269 734
WE ARE GLOBAL – FIND US NEAR YOU