6 Factors
that make Great People Inside Conferences Unique
Evolving HR – Great People Inside 2022 Conference | 25-26 May 2022, Qosmo Hotel Brasov

Business development
The only gathering in Romania for innovative HR leaders with a global and/or European responsibility representing the largest companies in the world.

Buyer-seller ratio that you cannot beat
An HR to vendor ratio you won't get anywhere else, with over 75% of our audience representing top HR leaders in Romania.

Inspirational content
A lineup of over 50 inspirational, world-renowned speakers representing the true 'who is who' in HR and global leadership.

Great community
An exclusive community of leaders, innovators, industry influencers, decision makers, visionaries, entrepreneurs, and workforce technology buyers from all over the world.

Unconventional social events
A unique opportunity to connect and engage with participants and speakers in intimate discussions during the Pre-Event Cocktail Reception (Invite only), Gala Dinner, Brasov by Night Party & all the networking moments throughout the 2 days of the conference.

Make an impact by giving back to society
Over the past 5 years we are joining forces as a community within our events to support worthy causes that are literally changing lives.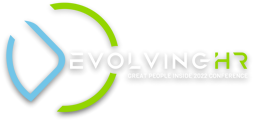 A unique concept bringing together business representatives, entrepreneurs, managers, specialists and researchers in the field of human resources from all industries; psychologists, representatives of central and local authorities, large consulting companies, as well as internationally renowned experts from all around the world.
Evolving HR – Great People Inside 2022 Conference | 25-26 May 2022, Qosmo Hotel Brasov
Brașov by Night – Musical Guest


It is not the strongest species that survive, nor the most intelligent, but the ones most responsive to change.
Charles Darwin's 'survival of the fittest' theory is not restricted to the biological world and the evolution of species, but rather it could be regarded as a general law when it comes to anything that implies competition; if we take that into consideration, then we should ask ourselves: is there anything more competitive than the business world with its fierce battle for talent?
In today's business environment, with digitalization impacting traditional business rules, the need for an agile, responsive and adaptive work force has never been stronger.
The talent landscape is now generating the largest disruption business has ever seen – employees feel empowered and in control to decide on how, when and where they work, what they work on, and if they want to engage with certain companies or not.
A Korn Ferry study reveals that "global talent shortage could threaten business growth around the world and indicates potential Global Talent Deficit of more than 85.2 Million Workers by 2030".
The most successful businesses will be those that will make a priority in reevaluating their talent strategies and attraction campaigns, in upskilling or reskilling their existing employees and enable them to adapt with the shifting demands of the business – and evolve.
So how can we future-proof our workforce for the digital era?
Join the only gathering in Romania for innovative HR leaders representing the largest companies in the world and get ready for the future of work!

● Leads, SVPs, Vice Presidents, Directors, and Sales Managers, Marketing Executives, HR Managers
● Specialists in Recruitment, Employee Engagement, Employee Experience, Employee Communications
● Development, Assessment, Diagnosis, Training, Talent Managers from all industries
● Representatives of central and local authorities and Chambers of Commerce
● Psychologists specialized in psychology of work and the industrial-organizational field
● Entrepreneurs
Evolving HR – Great People Inside 2022 Conference | 25-26 May 2022, Qosmo Hotel Brasov

Spotlight
Discover the stories behind their success and benefit from the experience and knowledge of the experts.

Keynotes & Best Practic

es
Be inspired by internationally-renowned speakers. These remarkable individuals will motivate, inform and drive you to enact positive change in your personal life and in your organization.

Bold Conversations
Engage in bold and powerful talks with diverse, exciting and captivating people.

Panel Discussions
Closely interact with industry experts within moderated conversations where industry experts discuss current and future issues from different perspectives. These sessions are designed to get deeper into the details and provide insights about some of today's hottest topics and success stories in the HR industry.

HR Distinction Awards for
Great People
Celebrate and recognize professionalism & excellence in Human Resources by supporting the most innovative and inspirational leaders from the industry, the visionaries that are making an impact locally, nationally and globally.
The Great People Inside Conference in numbers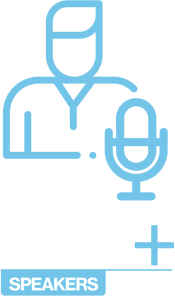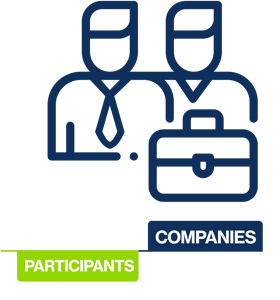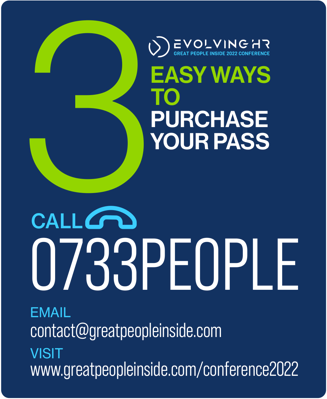 Keynote Speakers
17th edition

Peter Chee




President and CEO of ITD World
#1 Coach for Strategic Innovation and one of the Top coaches in the world. 1st Asian to be ranked among the Top Six Coaching Gurus. 1st Asian to co-author books with Marshall Goldsmith, Jack Canfield, Brian Tracy & William Rothwell.
Dr. Peter Chee is the President and CEO of ITD World, a global leadership development expert with over 30 years of experience in developing leaders from over 80 countries. Peter is the chief mentor coach and developer of the Certified Coaching and Mentoring Professional (CCMP) program which is accredited and recognized by ICF (International Coach Federation).
Doru Dima

Ph.D.




CPO Great People Inside / CEO Great People Inside Romania
Doru Dima is a successful entrepreneur and manager, with an experience of over 25 years in the HR field and a PhD in Work and Organisational Psychology. Founder and CEO of Dima Consulting Group and Profiles International Romania, both positioned as some of the top consulting service providers in the HR and Management fields, he implemented and managed a series of important national and international projects.
Starting with May 2015, he became Co-founder of Great People Inside, an international company that develops customised human resources assessments adapted to the specific of the company and the job, being a unique concept in the HR industry. The assessments are provided through a new technology, a Talent Management Assessments Solutions Platform, cloud-based, configurable and 100% customisable.
Conference Moderators
17th edition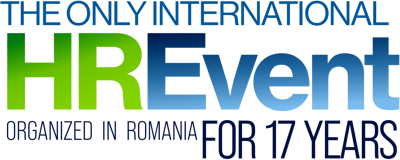 Registration for the Great People Inside Conference: Evolving HR
HOW DO I PAY?
We use Raiffeisen Bank / Plationline.ro services for online transactions. Payment can be made online with your personal or business card, in complete security. Accepted payment cards are those issued under the VISA (Classic and Electron) and MASTERCARD (including Maestro) logos. Payment is based on a secure online transaction processing system that provides confidentiality, security and simplicity in the purchase of products and services over the Internet. Card data is processed exclusively through the bank, our website does not request or store any details regarding your card. Important to know! – There is no fee for bank card payments.
Evolving HR – Great People Inside 2022 Conference | 25-26 May 2022, Qosmo Hotel Brasov
Quick Contact